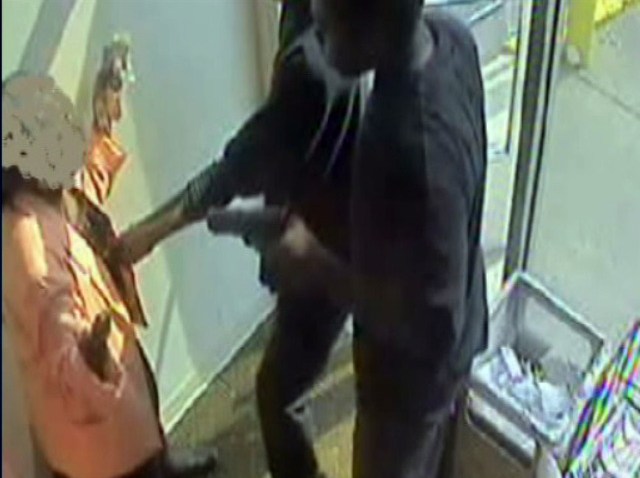 A 74-year-old woman's trip to the ATM turned into a terrifying ordeal, and police say they have the pictures to prove it. On the morning of August 8th, police say two armed men walked into that ATM as the woman was leaving and robber her. Surveillance cameras captured it all.
According to police the woman was trying to leave they took her ATM card. When they couldn't get it to work they stole the twenty dollars she had just taken out, and snatched the chain and cross pendant from around her neck.
Police have released the surveillance photos and a description of the two men. They are asking anyone with information to call them.
People using the ATM Wednesday evening were shocked to learn about the crime, and see the pictures of the robbery in action.
"It's just crazy that it happened right in the middle of the neighborhood in the broad daylight too," said Shane Blackett.