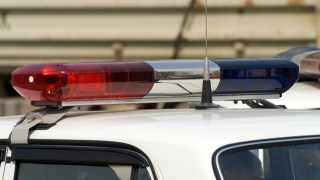 An 84-year-old man has died of injuries sustained during a crash in Prospect Saturday afternoon.
According to police, Michael Carmen Santoro, 84, of Prospect, was stopped at the intersection of Porter Hill Road and Straitsville Road around 2:40 p.m. Saturday when he pulled forward for better visibility was struck by oncoming traffic.
Santoro was taken to Saint Mary's Hospital in Waterbury, where he later died, police said.
The other driver, 19-year-old Corey Robert Lister, of Prospect, and Santoro's passenger, 83-year-old Dorathy Santoro, also of Prospect, were treated for minor injuries at the hospital.
Police are investigating the crash.
Anyone with information is asked to call Connecticut State Police Trooper Richman at 203-393-4200.
Published at 5:09 PM EDT on Jul 28, 2014 | Updated at 5:10 PM EDT on Jul 28, 2014