A bobcat that state officials believe attacked several people and dogs in Connecticut over the weekend was rabid, officials said on Tuesday.
The animal was captured and euthanized shortly after a man fought back to protect his family during a weekend encounter. It was one of several attacks state environmental officials believe the animal was responsible for, according to the state Department of Energy and Environmental Protection.
Bobcat Euthanized After Attacking in Lebanon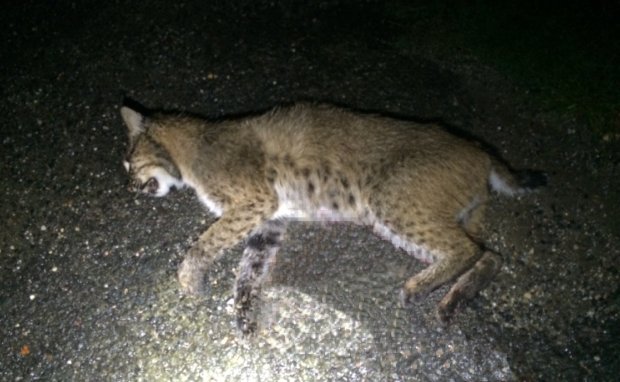 Summer and Tom Berube were out for a walk with their newborn daughter, Neeve, the area of Norwich Avenue and Waterman Road in Lebanon around 7 p.m. on Sunday when the bobcat approached Tom, who was carrying the baby in a sling, Summer Berube said.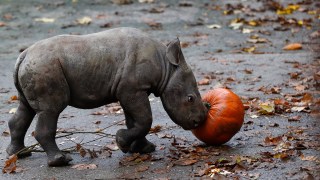 Adorable Zoo Babies: Baby Rhino
"It started running toward me. It made like a hissing noise. I stomped my foot, but it didn't do anything," Tom Berube said.
Tom grabbed a mailbox from the side of the road and swung at the bobcat when it jumped at him, hitting the animal in the head and knocking it to the ground, the couple recalled. It then "did a quick flip over on the ground, got back up, did another hiss," according to Tom Berube.
"I was just screaming at the top of my lungs for help," Summer Berube said.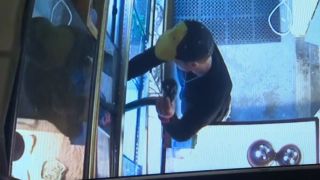 Weird News Photos: Man Shoves Snake in Pants
The animal kept circling, so Summer flagged down the driver of a truck passing by and they called the state Department of Energy and Environmental Protection.
Environmental Conservation Police were already nearby because the bobcat had attacked a woman in Bozrah the day before.
EnCon police said she was feeding her chickens on Stanton Hill Road on Saturday when the bobcat scratched and bit her. The woman's husband and two sons hit the animal until it ran away, at which point the woman was taken to William W. Backus Hospital for treatment.
Soon after, police received the report of a third attack and found the bobcat stalking dogs nearby.
"Finally, they were able to make contact with the bobcat and had put it down with gunshot," said EnCon Officer Steve Stanko.
The Berubes said they are shaken but thankful that the latest family walk was far less eventful.
"Going forward, if I ever see a bobcat, I'm waving down someone immediately to get in their car," said Summer Berube.
The DEEP has just received federal funding to better understand the state's bobcat population.
Anyone who sees an animal behaving unusually is asked to call the DEEP's 24-hour dispatch line at 860-424-3333.
Published at 5:07 PM EDT on Sep 1, 2014 | Updated at 5:47 AM EDT on Sep 3, 2014