A Bristol man has been charged with attempted murder in connection with the shooting in July 2016.
Police said that Keith Gainey, 28, is accused in a shooting on Davis Drive on July 11, 2016.
Police Investigate Shooting of Woman in Bristol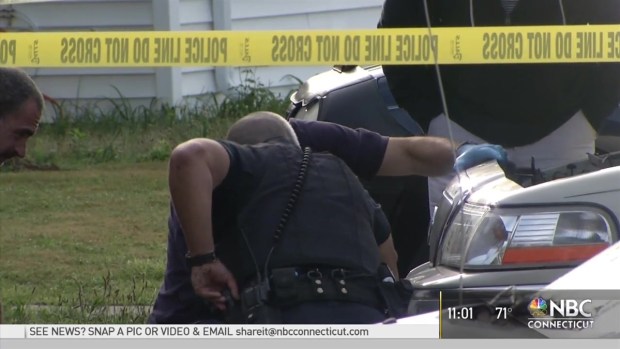 According to police, a 33-year-old woman was found lying on the ground in the area of 262-264 Davis Drive shortly after midnight that night. She was rushed to Saint Francis Hospital for treatment and ultimately survived.
Gainey is charged with criminal attempt at murder, first-degree assault, carrying a pistol without a permit, reckless endangerment and unlawful discharge of a firearm.
He was arrested Friday night without incident and held on a $750,000 bond and is due to appear in court Monday.
Published at 9:18 AM EDT on Aug 12, 2017 | Updated at 9:23 AM EDT on Aug 12, 2017