The two Democratic hopefuls for governor took the stage in a debate in New Haven Thursday night.
Bridgeport Mayor Joseph Ganim and Greenwich businessman Ned Lamont painted very different pictures of the state of Connecticut, and each outlined a different vision for how they can change things.
"We've been let down by the political class for many, many years. That's why it's time for fundamental change," Lamont said.
"I got a second chance. But more importantly, I'm gonna fight to give everyone in Connecticut a first chance to succeed," Ganim said.
Lamont played up ties to the business community as a way to put all of Connecticut on better economic footing.
Decision 2018: Max Reiss Interviews Chuck Todd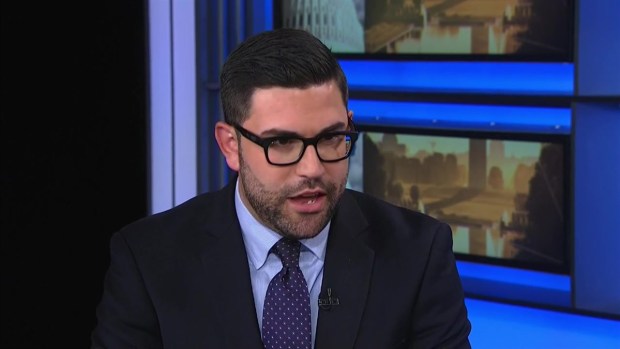 "How about for the first time in many generations a governor who actually started up a business who created jobs and led the state that is having a hard time starting up businesses and creating jobs?" Lamont asked the crowd.
Ganim, now in his sixth term as mayor of Bridgeport, said his leadership of the city out of bankruptcy and forthcoming new business there would translate statewide if he goes to Hartford.
"We have made improvements that people looked at and said what's going on in Bridgeport. These are positive things," he said.
The mayor's conviction and prison sentence for public corruption was something that came up multiple times. Ganim said he's learned from it, but Lamont argued he still needs to redeem himself.
"I salute the people of Bridgeport. They gave Joe Ganim a second chance," Lamont said. "I would just say they gave you a second chance, now fight for them, complete your term. Turn around Bridgeport. I would like as your governor to work with you every day to make Bridgeport an incredible success."
The two candidates also sparred over Lamont's separation of himself from his former company, with Ganim saying Lamont misrepresented the facts of how employees were treated.
That, and other issues could resurface again. Thursday was the first of four debates between the two before voters head to the polls on Aug. 14.