A Connecticut man has pleaded guilty to the murder of his estranged wife last May.
Police said Scott Gellatly, 47, killed Lori Gellatly, the 32-year-old mother of his twin children, and shot his mother-in-law, Merry Jackson, in Oxford in May 2014.
State police said a woman called to report that her estranged husband was trying to break into her house on Sioux Drive in Oxford around 5:45 a.m. May 7.
Soon after the call was made, it was disconnected. Then, police received a 911 call from a neighbor who reported hearing gunshots and seeing Scott Gellatly run from the house and drive away, according to the police investigation report.
Oxford Murder Leaves Neighbors In Disbelief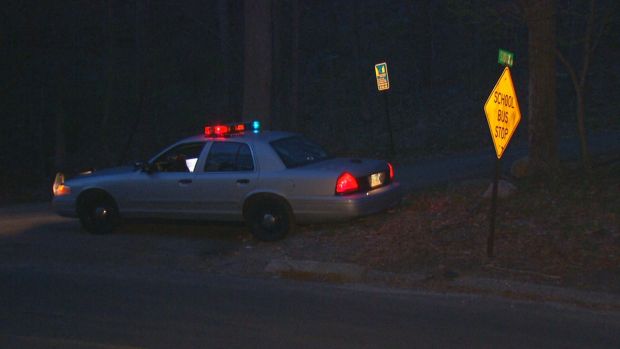 When officers arrived at the house, they found Lori Gellatly and Jackson, who had been shot several times. They were taken to the hospital, where Lori Gellatly was pronounced dead.
After a statewide manhunt, police found Scott Gellatly later that morning in a car at a former KFC restaurant at the end of Route 8 in Winsted, about 45 minutes from the scene of the shooting.
He was alone in the car and had run a green garden hose from the tailpipe into the vehicle in an apparent suicide attempt, according to police. Emergency responders revived Scott Gellatly and took him to Charlotte Hungerford Hospital in Torrington.
When police interviewed him, Scott Gellatly said he had no knowledge of any weapons and couldn't remember if he was at his wife's home earlier in the morning. He also said that he woke up that day and wanted to commit suicide.
Lori and Scott Gellatly were supposed to be in court the next day for a hearing on an application for a restraining order Lori Gellatly had filed against her estranged husband.
Scott Gellatly's mother-in-law and former wife had also applied for restraining orders, according to court records. One said he was not taking his medication and sent the women and his children away out of concern for their safety because he thought he could get out of control.
In her application for protection, Lori Gellatly said she was concerned for her safety and the safety of her children after an incident in April 2014.
"Scott yelled in my face on 4/1/14 and got very angry. I felt threatened and told him I didn't feel safe and was going to leave with the twins," she wrote.
According to the application, Lori Gellatly obtained a temporary restraining order on April 3, 2014, but officials could not serve it in time for it to become permanent.
One of the conditions of the restraining order was that Scott Gellatly was not supposed to possess firearms, ammunition or any electronic defense weapons.
Scott Gellatly pleaded guilty to murder and attempted murder and is scheduled to be sentenced Nov. 17.
He will serve an agreed-upon 45 years in prison, according to State's Attorney Kevin Lawlor.