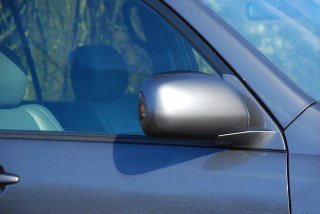 A 21-year-old New Haven mom is facing charges after police say she left two children, ages 1 and 9, unattended in the car for a brief period of time Monday night.
Police received an anonymous report of two children left alone in a car outside the Bellmont Building at 670 Mix Avenue in Hamden around 9:30 p.m. Monday.
Officers arrived on scene to find Breanna Prechelle Muriel, 21, of New Haven, walking back to the car with another woman. Prechelle Muriel was identified as the mother of one child and the aunt of the other, police said.
Prechelle Muriel told officers she had briefly left the children in the car while she returned to her apartment to look for her keys, according to police.
She was charged with two counts of leaving a child unattended in a motor vehicle.
Police said she also had an outstanding warrant from New Haven, which online court records show to be other motor vehicle violations stemming from a June 2 arrest.
The children were unharmed and the ambient temperature was around 68-69 degrees, police said. Authorities notified the Department of Children and Families and the kids were taken into the custody of a family member.
Prechelle Muriel was held on $500 bond and is due in court Aug. 14.