A 20-year-old man struck by a drunk driver while jogging in North Haven yesterday has died of his injuries, according to police.
John Liquori, of North Haven, died at Yale-New Haven Hospital around 7 p.m. Thursday, according to North Haven police.
Attorneys for the family said in court earlier today that Liquori was on life support and not likely to survive.
Police found him unconscious at the scene, and doctors had to amputate his leg, according to the incident report. Officers at the scene applied a tourniquet in an effort to stanch the bleeding.
Jogger Unlikely to Survive Drunk Driving Crash: Attorney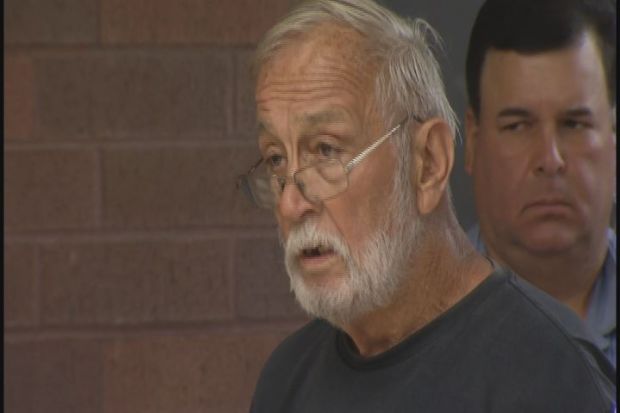 Liquori jogging on Route 17/Middletown Avenue Wednesday afternoon when 72-year-old Theodore Spalding, of North Haven, struck him while driving drunk, according to police.
A witness told police Spalding's blue pickup swerved across the double yellow line, then back into its lane and onto the shoulder, where "veered to the right directly at the pedestrian and struck him," according to the incident report.
"I didn't hear a screech or anything. I just heard, 'boom,'" said Christina D'Amico, who also witnessed the crash. "It didn't sound like a person got hit because it was so loud."
Spalding was arrested Wednesday afternoon. He told police at the scene that he didn't know what happened and the runner just darted out in front of him, according to court documents.
Police said Spalding and Liquori were traveling in opposite directions at the time of the crash.
Spalding admitted to drinking one beer earlier in the day after an officer smelled alcohol on his breath, according to the incident report.
Spalding failed field sobriety tests and was arrested at the scene, according to police. He's charged with driving under the influence and second-degree assault with a motor vehicle.
Route 17 was closed between Cloudland Road and Great Meadow Drive for several hours while authorities responded to the crash.
Spalding was initially held on $100,000 bond, but it was lowered to $50,000 in court Thursday. He posted bond and was released from custody.
Police said any additional charges will be filed by the State's Attorney's Office.
Spalding and his family declined to comment outside the courthouse.
Witnesses are asked to call North Haven police Officer Rienzo at 203-239-5321.