An 18-year-old East Hartford woman whose newborn baby was found dead in a trash can in August answered to manslaughter charges before a judge Friday.
Authorities discovered the baby after Geralyz Sotomayor-Cruz, 18, went to the Connecticut Children's Medical Center the night of Aug. 12. Police said she showed signs of having given birth, but did not have a baby with her.
Sotomayor-Cruz told hospital workers she had had a miscarriage five months prior. She denied being pregnant and giving birth, according to the warrant for her arrest.
Hospital officials, on the other hand, told police Cruz had undergone an ultrasound in March 2014 and was told she was pregnant. Health care workers suggested pre-natal care but said Cruz did not follow up, the warrant says. No hospital records indicate that Sotomayor-Cruz had a miscarriage.
Baby's Body Found in Trash Can in East Hartford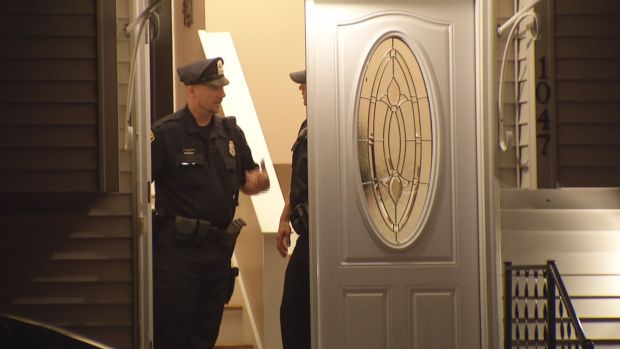 Police searched the area of Sotomayor-Cruz's home on Tolland Street in East Hartford. They found blood stains in the bathroom and an unresponsive baby boy in a trash can outside the house, the warrant says. The child was pronounced dead at the scene and the medical examiner's office has ruled the death a homicide.
Sotomayor-Cruz ultimately admitted to police that she had given birth but said the baby was not breathing or moving, according to the arrest warrant. She told police she didn't call anyone for help because her family was unaware that she was pregnant and she was afraid of how her mother would react.
Earlier that day, Sotomayor-Cruz sent Facebook messages to her boyfriend of two years, telling him she was scared because she was bleeding and going to the bathroom often. The boyfriend, who knew she was pregnant, told police he urged her to call her mother and go to a hospital, the warrant says.
An hour later, she sent him a picture of herself at the hospital, the warrant says.
According to the warrant, the baby was born alive and breathing, and a death certificate was issued. The Connecticut State Medical Examiner's Office conducted an autopsy and determined the baby's cause of death to be asphyxia.
Family members of Sotomayor-Cruz told police the teen did not inform them of her pregnancy or birth, according to the warrant. Sotomayor-Cruz said she "wasn't ready" to have a baby and worried that she would be perceived as a "bad" person.
Sotomayor-Cruz was arrested on Oct. 16 and charged with first-degree manslaughter, first-degree assault, first-degree risk of injury to a minor and concealment of delivery. Bond was set at $500,000 and she faced a judge Friday.