Voters headed to the polls today and chose Tom Foley as the GOP candidate for governor. His opponent, State Sen. John McKinney, conceded Tuesday night.
It's one of several races being decided in the primary elections.
Foley will be in a rematch with Gov. Dannel Malloy in the November general election.
Penny Bacchiocchi, Dave Walker and Heather Somers and are vying for a spot on the ticket as candidate for lieutenant governor.
Turnout for primaries is notoriously low, and this election was no different.
"The turnout, I thought, would be better than what it is," said Louise Coppola, moderator for Ward 18 in New Haven. "This is the slowest that it's ever been that I've worked."
Secretary of State Denise Merrill said that 400,000 registered Republicans and several Democrats were eligible to vote today in their parties' respective primaries.
Early numbers showed as few as 9 percent of towns' registered voters casting ballots, according to the office of Secretary of State Denise Merrill.
Polls Open for Primary Election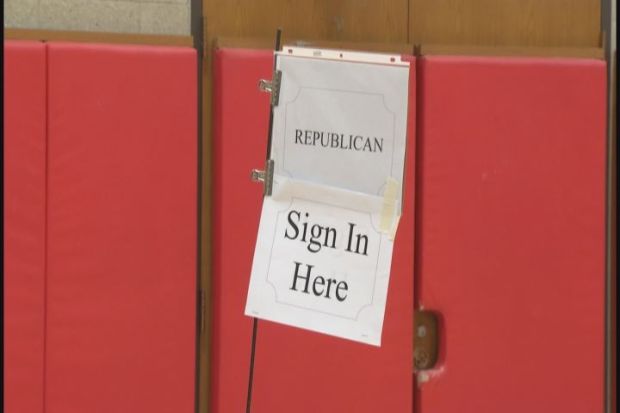 Voter turnout for a later summer primary is generally 25 percent to 30 percent, and insiders from both gubernatorial races expect a close race if voter turnout falls below 20 percent.
The Associated Press has also declared Sharon McLaughin, an Ellington accountant, as the candidate to challenge Democratic State Comptroller Kevin Lembo in November.
Officials have not released the final number of voters who cast ballots Tuesday.
Published at 6:55 AM EDT on Aug 12, 2014 | Updated at 4:47 PM EDT on Mar 30, 2015