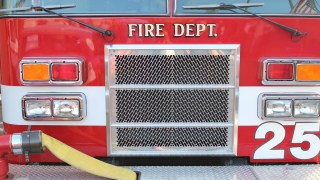 Police and firefighters responded to a home on Nye Street in Manchester after a resident discovered an old World War II-era mortar round while cleaning out her garage, according to the fire department.
The woman called police shortly before noon Wednesday to report a possible explosive device "oozing [a] green substance" in her garage, fire officials said. She told authorities it may have been an old military ordnance given to her late husband.
Firefighters responded to the home and identified the device as a 12-inch vintage mortar round. It did not pose an immediate threat, so no one was evacuated, but the resident's next-door neighbors were asked to stay inside while a State Police Bomb Squad technician removed the device, according to fire officials.
The scene was cleared around 1 p.m., firefighter said.
Published at 5:01 PM EDT on Jul 30, 2014