NBC Connecticut Meteorologists are forecasting the cold weather to continue into Veterans day.
Temperatures will continue to fall through the afternoon and into the evening with wind chill values in the single digits for parts of the state tonight.
Take a look at wind chill values this evening. This is the temperature it will feel like to exposed skin.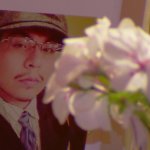 The coldest of the weather arrives tomorrow morning.
Areas of the state will be flirting or exceeding record breaking cold temperatures.
The low temperature record for the Hartford area is 12 degrees set in 1956 we're forecasting a low of 13 degrees.
The low temperature record for the shoreline is 22 degrees set in 1956 we're expecting to set a new record with a forecasted low temperature of 17 degrees.
The good news is that the cold snap is rather short lived. Temperatures will be into the middle 40s for Sunday and Monday and flirting with 50 degrees by the middle of next week.
Check out the video forecast above the the "First Alert Exclusive 10 Day Forecast".