After a busy start to the work week the weather pattern turns cooler and storm free for the weekend.
Today's weather will once again be unseasonably warm, in fact we're forecasting highs in the upper 40s which is 10 to 15 degrees above average. In addition to the warmth, scattered rain showers are forecasted throughout the day.
The jet stream retreats to our south this weekend meaning quiet and cooler weather is in the forecast.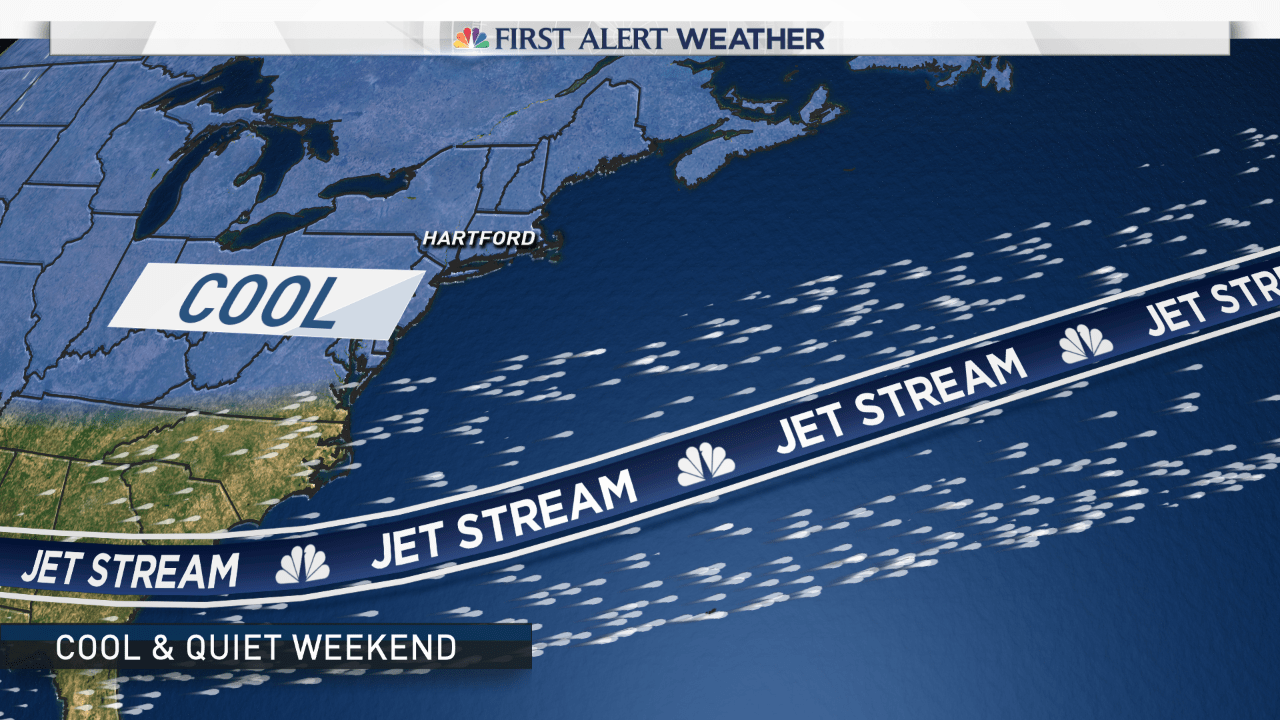 Temperatures look chilly Sunday morning for the 2017 Penguin Plunge, supporting Special Olympics of Connecticut. Temperatures will be in the upper 20s for Sunday mornings plunge.
Following the weekend we are watching two systems for next week. We're monitoring a storm system on Monday afternoon which could bring light snow to the area and we're also watching a clipper system for Wednesday.
Get your detailed precision First Alert 10-day forecast plus hour-by-hour weather and interactive radar by downloading the NBC Connecticut app.
Follow Brad Field Follow Bob Maxon Follow Ryan Hanrahan Follow Darren Sweeney Follow Kaitlyn McGrath Follow Josh Cingranelli