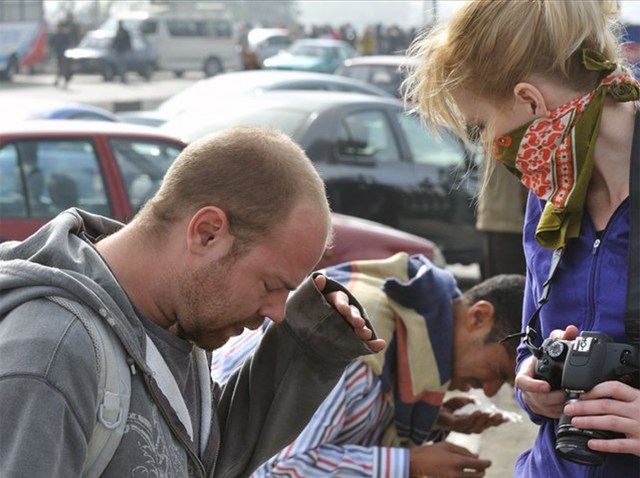 Tom Misenti, 26 of Wethersfield, was a witness to the anti-government protests in Egypt and calls Hosni Mubarak's resignation today a "truly a momentous and unprecedented occasion."
He moved to Cairo in 2009 when his wife got a job teaching in the ancient city. The 2003 Wethersfield High and 2007 UConn graduate has lived there ever since.
On Jan. 28, Misenti grabbed his camera, met up with friends and went to Tahrir Square to see if anything was happening.
It was. There were massive protests and Misenti caught the powerful moments on camera.
He left Cairo on Feb. 3, eight days before history was made as Mubarak resigned from the presidency of Egypt.
Misenti, more than many Connecticut natives, knows what the recent weeks have been like for the Egyptian people and said he is happy for them.
"With power transferred to the military council, most indicators point to a quick transition to truly free and fair elections - the first time ever in Egypt - and the promised removal of emergency laws that have kept Mubarak in power. These are the first - and giant - steps to true reform in Egypt," he wrote. "Everyone is so proud of what they have accomplished. Tahrir Square is currently host to the largest party in history, and I cannot wait to get there myself."
U.S. Rep. Joe Courtney issued a statement on Friday calling Mubarak's departure "an historic success for peaceful democratic change."
"Today is a great day for the Egyptian people, but it is also only the end of the beginning," Courtney wrote. "The next important step is protecting Egypt's newly-won and richly-deserved freedom."