Afternoon Update: The forecast appears to be on track across the state. I've made a couple tweaks to the snow map to show a sharper gradient from the valley to the hill towns. We're expecting a change back to snow in many of the hilltowns as the storm winds up and pulls away from Connecticut. The Rapid Refresh model shows this pretty well with a few snow flakes as far south as Colchester with cold air filtering in.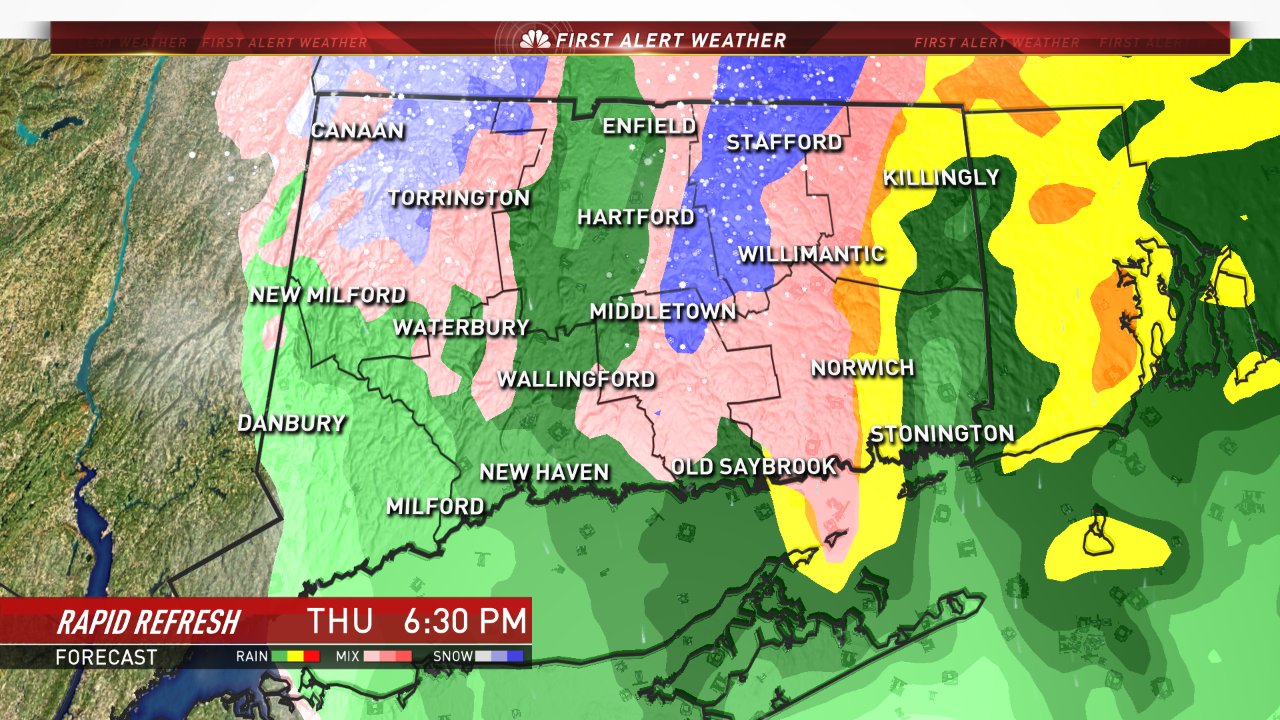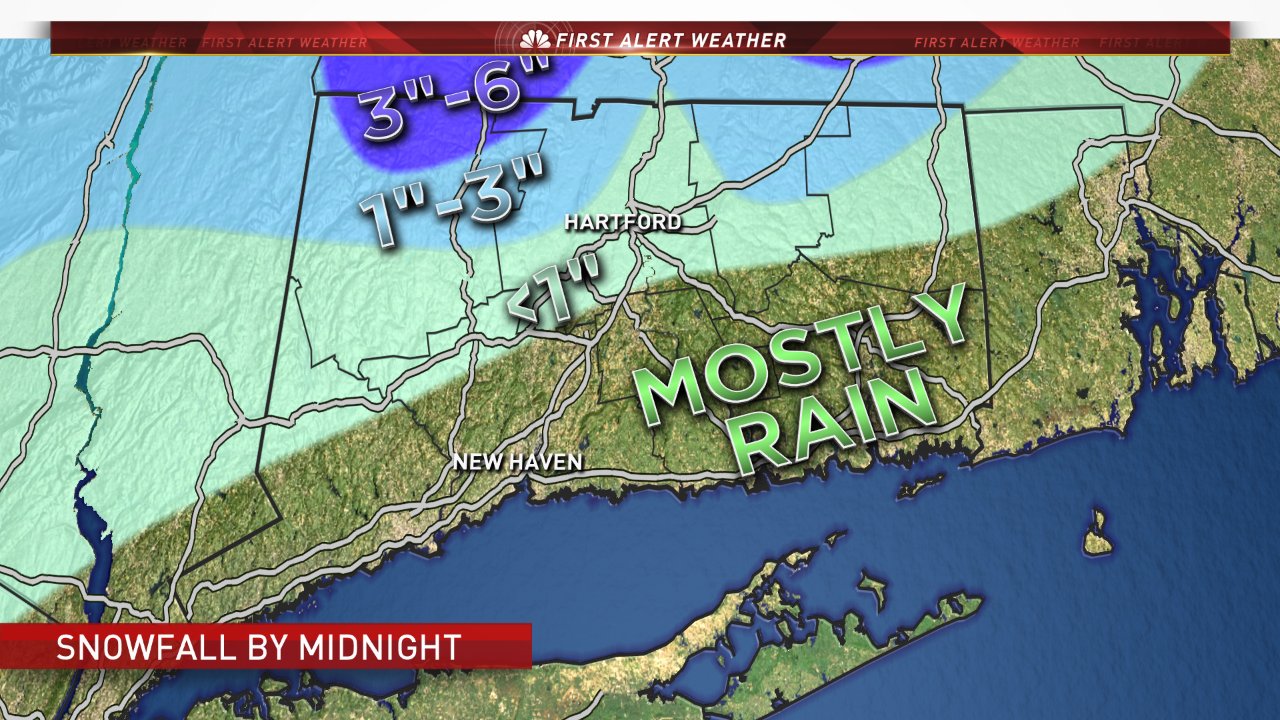 Previous Discussion:
A powerful storm is going to develop near Connecticut today but it will be a bit too late for a significant impact here. Still, some slushy snow accumulation is likely in the hills and up to an inch of rain for the rest of the state. The NCAR ensemble mean snowfall shown above shows snow totals >2" restricted to the hills of northwestern Connecticut. The NCAR ensemble is one of my favorite pieces of model data to use in the short term!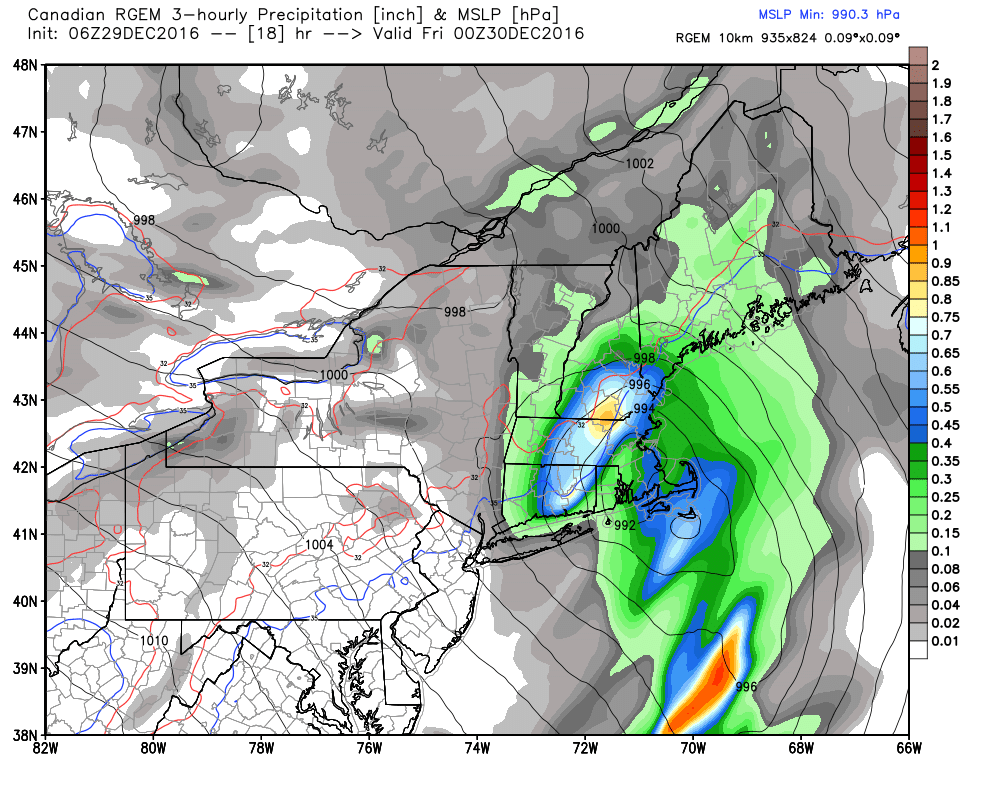 Almost all of our computer models now agree with little if any accumulation in Hartford with the potential for a couple inches of slush in the hills. The one thing that we'll have to watch is a band of heavy precipitation that will develop on the northwest side of the strengthening low. If this develops far enough south it could clip some of the hill towns. The latest Canadian Regional model (RGEM) shows this happening with a few inches of snow accumulating in some of the northeast hill towns. While we're not forecasting that now it is something we'll have to watch today as the rain attempts to transition back to snow.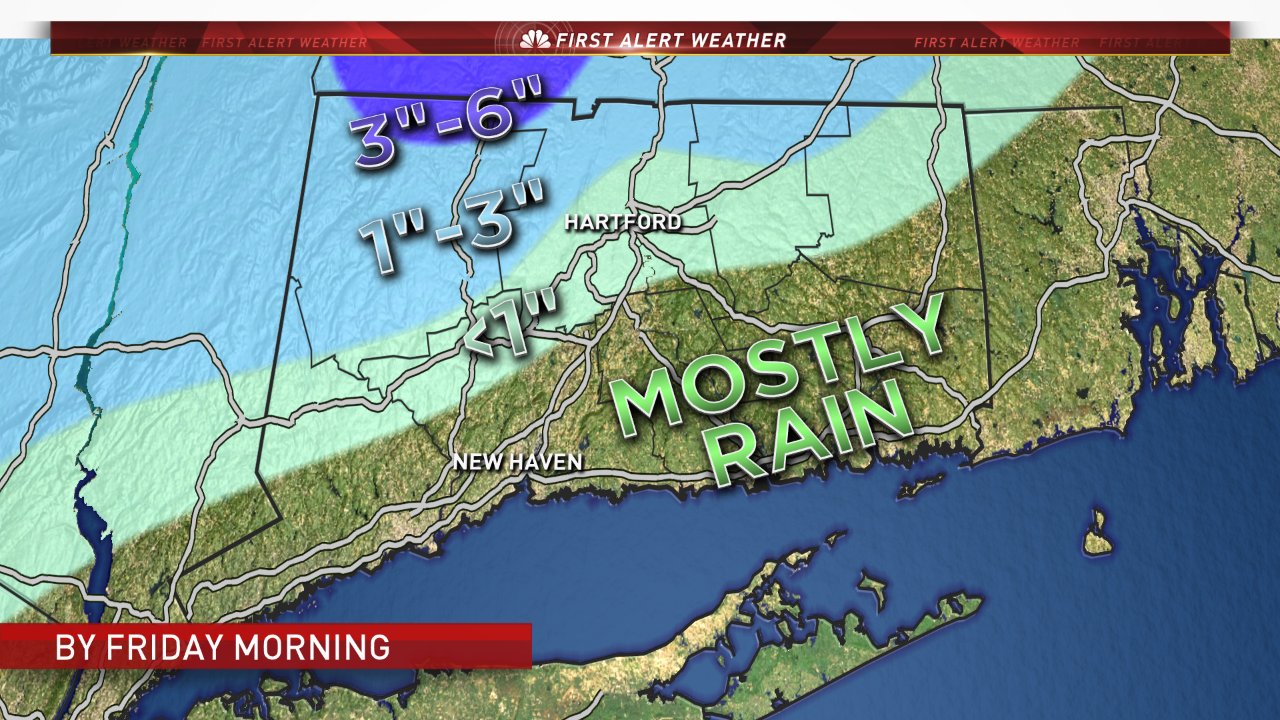 The forecast seems good right now - snow and rain overspreading the state through 11 a.m. and quickly changing to all rain in most areas. Expect marginally cold temperatures to linger in the hills keeping the precipitation a rain/snow mix up that way.