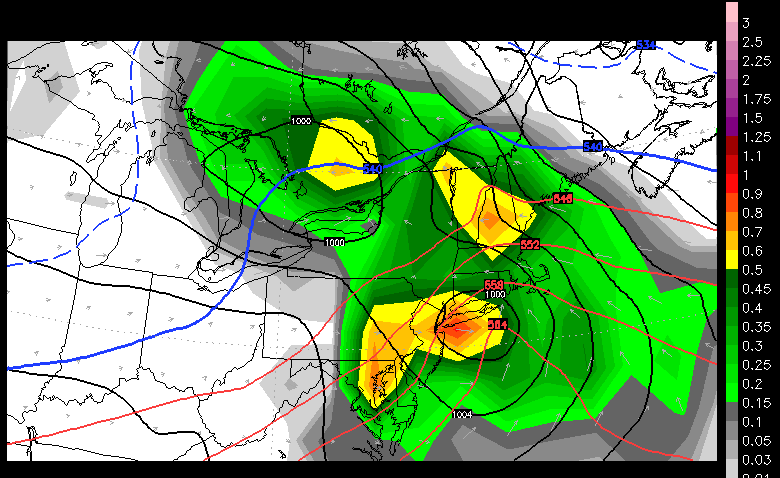 With our ongoing drought it's easy to get excited about a rainstorm. A two-part rain event is on its way to the state with decent odds of more than an inch of rain. Here's the setup for next week. There will be a big upper level low cut off from the jet stream over the upper Midwest that will dominate the lower 48's weather.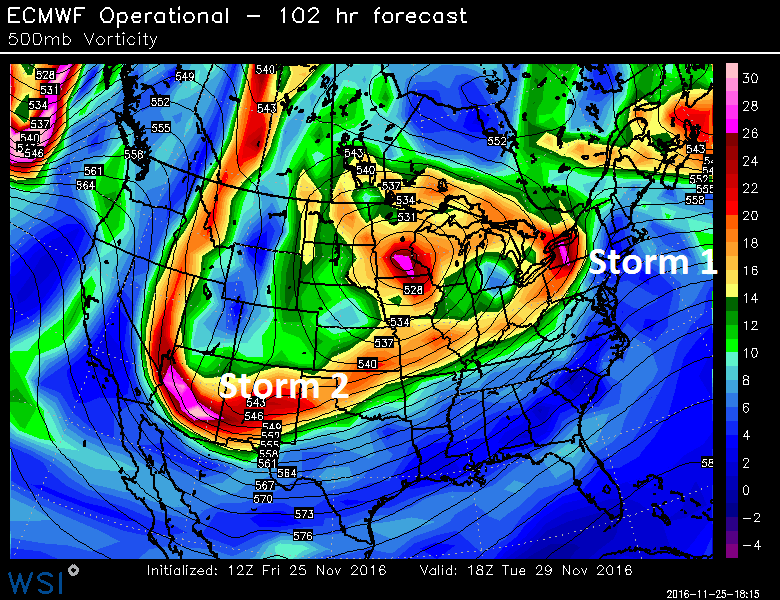 Two disturbances spinning around the larger low in Minnesota (think of spokes in a bicycle tire) will bring us rain. The first one is on Tuesday. The upper level energy moves over the northeast and forces surface low to form nearby. The same thing will happen on Wednesday and Thursday as that piece of energy over Arizona and New Mexico ejects northeast toward us.
So what does it mean? Our medium range computer models are in pretty good agreement for two rounds of rain. The GFS ensembles show the 2-part rain event with most of the 21 members printing out between 1" and 3" by the time it all winds down. The European Ensemble shows odds of >1" of rain in the 2nd part of the storm Wednesday/Thursday of about 1 in 3 - good odds!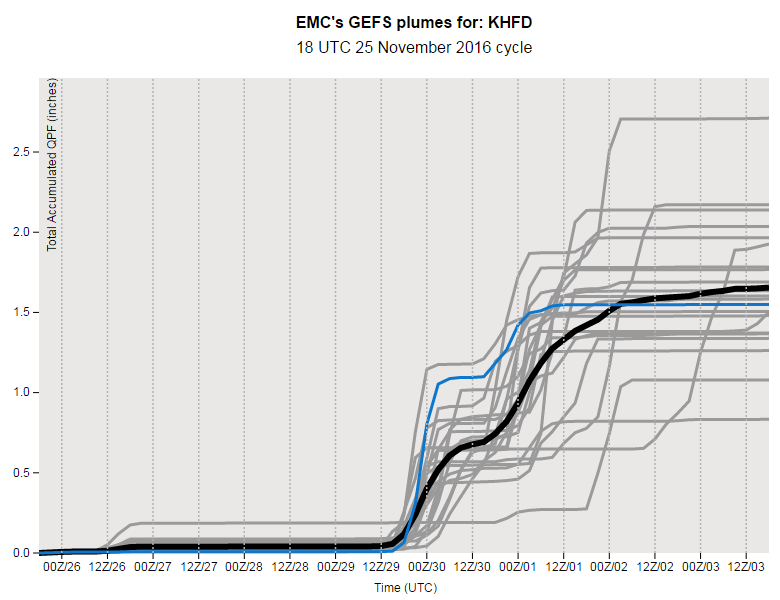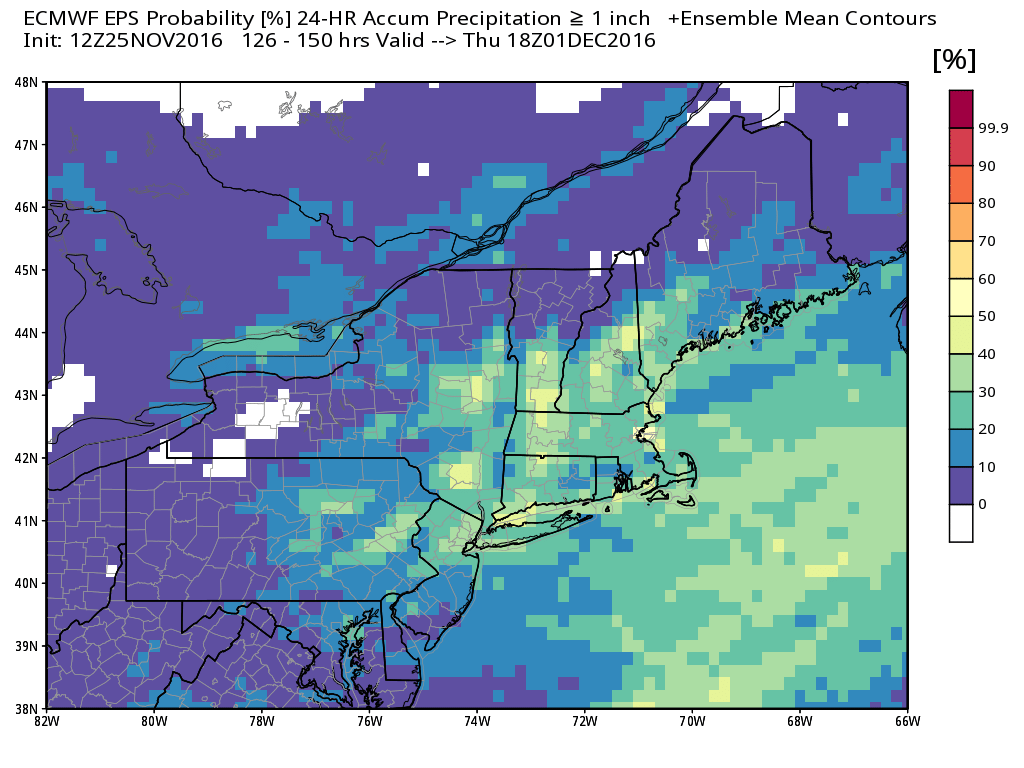 These two rounds of rain won't be blockbusters but they'll do a bit to help the ongoing drought. Every little bit helps before the winter snow comes. With such dry conditions right now no flooding is anticipated besides the typical leaf-clogged storm drain or low-lying railroad underpass.
As I mentioned yesterday, the onset of the rain on Tuesday could be a bit icy in some of the hilltowns with a bit of lingering low level cold, but at this point it doesn't seem like a huge deal. Additionally, depending on the track and eventual strength of this storm there is the potential for strong gusty winds but at this point the confidence in that is quite low.