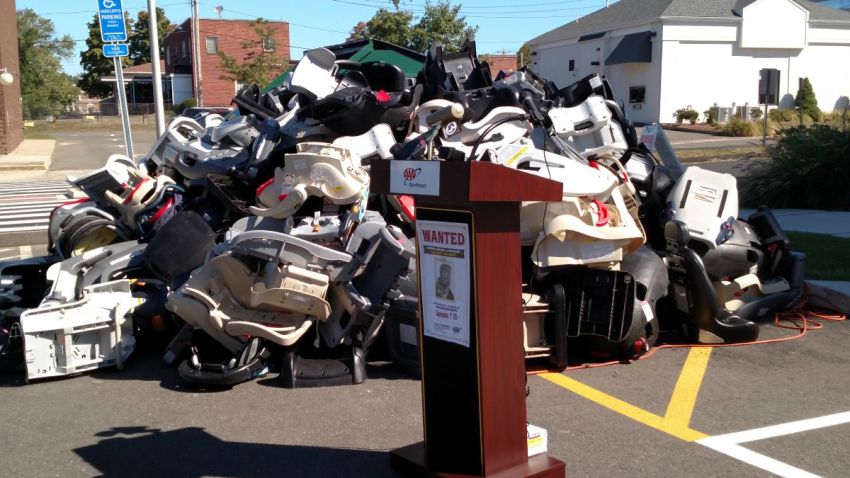 As part of National Child Passenger Safety Seat month, AAA Northeast launched a campaign to better protect children on roadways by getting rid of unsafe car seats.
"We asked the public to turn in old, expired, recalled and secondhand used car seats," explained AAA Northeast spokesperson Frances Mayo, at a press event Thursday in Hamden.
During the two-week roundup, AAA Northeast collected more than 2,000 old and damaged car seats. More than 300 came from the Connecticut region covering Fairfield, Litchfield and New Haven counties.
"These seats that you see here, this has made thousands of people safer across Connecticut and AAA's other areas," said Hamden Mayor Curt Leng.
Both Leng and Hamden Police Chief Thomas Wydra thanked AAA for its efforts to educate parents on car seat safety.
Hamden police are taking their own steps to help parents who are unsure how to safely secure children in cars.
"We've had two officers certified in car seat installations," Wydra said. "They are available by appointment. And if there is a person who can't get to us during normal business hours, we'll do it any time during the week."
Experts say car crashes are the leading cause of death for children nationwide.