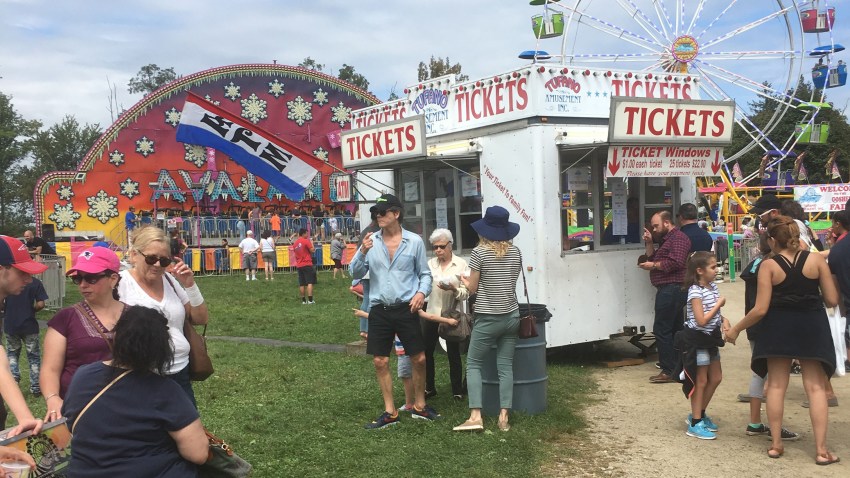 Actor Kevin Bacon and his wife, actress Kyra Sedgwick, were spotted at the Goshen Fair on Saturday.
The couple has a house in nearby Sharon.
Bacon is best known for movies like "Footloose," "Apollo 13" and "Animal House" and the television show, "The Following."
He is also known for the pop culture game, "Six Degrees of Kevin Bacon," whose premise is that anyone in Hollywood can be linked to the actor.
Sedgwick is known for movies like "War and Love," "Born on the Fourth of July," and "The Game Plan," and for her role on television shows including, "The Closer," and "Brooklyn Nine-Nine."