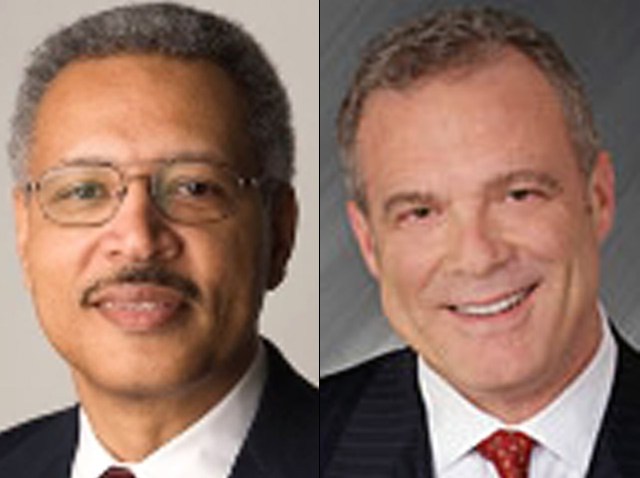 Aetna CEO Ronald Williams will retire next spring, and company President Mark Bertolini will take over, starting next month.
Bertolini, 54, will take over as CEO and be named to the board effective Nov. 29. William, 60, will become executive chairman and will retire in April.
Bertolini joined Aetna in 2003 and was named president in 2007. Aetna's board plans to elect Bertolini chairman after Williams retires.
Bertolini also serves on the advisory council of Hole in the Wall Gang Camp, an organization Paul Newman founded that serves children with life-threatening illnesses, according to his biography on Aetna's Web site.
He also serves on the board of the National Gay and Lesbian Chamber of Commerce, which elected him to be its first straight ally board member.
Williams joined Aetna in 2001 and was named CEO in 2006.
Follow us on Twitter @NBCConnecticut, on Facebook, and sign up for breaking news SMS alerts on your phone by texting "CTBREAKING" to 622669.
Copyright AP - Associated Press