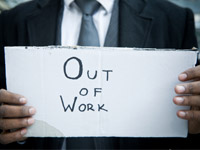 Aetna will lay off about 200 workers across the country, which will affect fewer than 50 people in Connecticut.
Fred Laberge spokesman for the health insurer told the Hartford Business Journal that the company is making the cuts because it has lost 500,000 customers this year.
The Hartford Courant reports that employees were notified beginning on Wednesday and Friday is their last day.
Follow us on Twitter @NBCConnecticut, on Facebook, and sign up for breaking news SMS alerts on your phone by texting "CTBREAKING" to 622669.