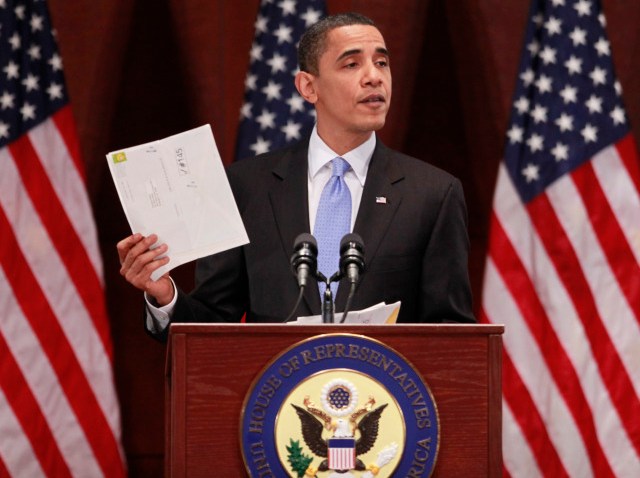 The state's lawmakers are united in support of the historic health care bill that the U.S. House sent to President Barack Obama on Sunday night, but that doesn't mean everyone in the state is behind the vote.
Each of Connecticut's five Congress members voted in favor of the $940 billion bill.
Several polls indicate slim majorities of Americans don't support what the House passed on Sunday night, and members of Congress will now have to sell this in their home districts as something that will work for residents.
It could be a tough sell in some places -- customers at the Cromwell Diner had a lot to say including one man who is exactly the kind of person this reform is supposed to help.
"I'm retired, I have absolutely no health insurance, and I'm still against it because of what it's going to cost my daughter who's 28, and my new granddaughter who's about 4 months, " Jerry Boss, of Manchester, told NBC Connecticut.
"A lot of people's paychecks are going to be smaller because of this. $1 trillion dollars -- somebody's got to pay for it," said Chris Ulbrich, of Middletown.
U.S. Rep. John Larson defends the bill.
'It's a good start, and America needs to start now," he said. "When the President signs this legislation into law, the American people will see clearly whose side this Democratic caucus is on."
U.S. Rep. Chris Murphy, who represents the state's 5th District said this will help businesses save on health insurance costs and ultimately save jobs.
"In Connecticut, we have been hemorrhaging jobs in large part because of healthcare costs for small businesses (have) been spiraling out of control, (with) 20 percent increases for a lot of companies in my district that will effectively go away upon passage of this bill," he said.
It's a hard sell to the group that represents businesses statewide. "We don't think there's enough in this bill to help those small businesses with their cost," Joe Brennan, of the Connecticut Business and Industry Association.
And then there's the impact to the health insurance industry which employs approximately 37,000 people in Connecticut. Cigna CEO David Cordani tells NBC Connecticut this shouldn't impact the number of people they employ in the near future.
"However, as we continue to comply with the legislation, this will continue to put cost pressure on our corporation as will any other health insurance corporation," said Cordani.
Ultimately, Democrats are standing on this legislation being a matter of principle.
"They are going to be able to afford healthcare, access it and no longer have to live in the world of insurance companies where they can be denied healthcare coverage for almost any reason," U.S. Rep Rosa DeLauro said.