NBC Connecticut Meteorologists are forecasting periods of rain through the afternoon and into the early evening hours.
The showers will become more widespread by 4 to 5 p.m.
Take a look a First Alert Future Radar at 5 p.m. It shows heavy showers and thunderstorms moving through western and central Connecticut.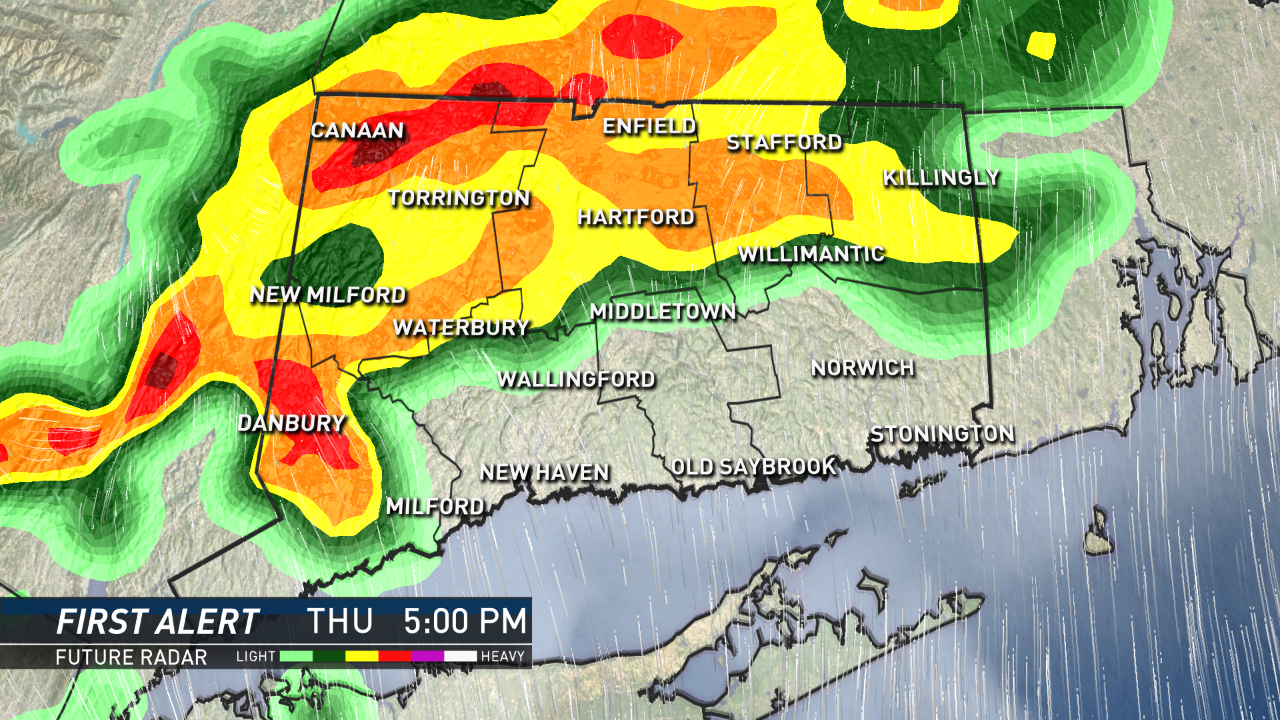 The showers and thunderstorms move into eastern Connecticut by 6 p.m.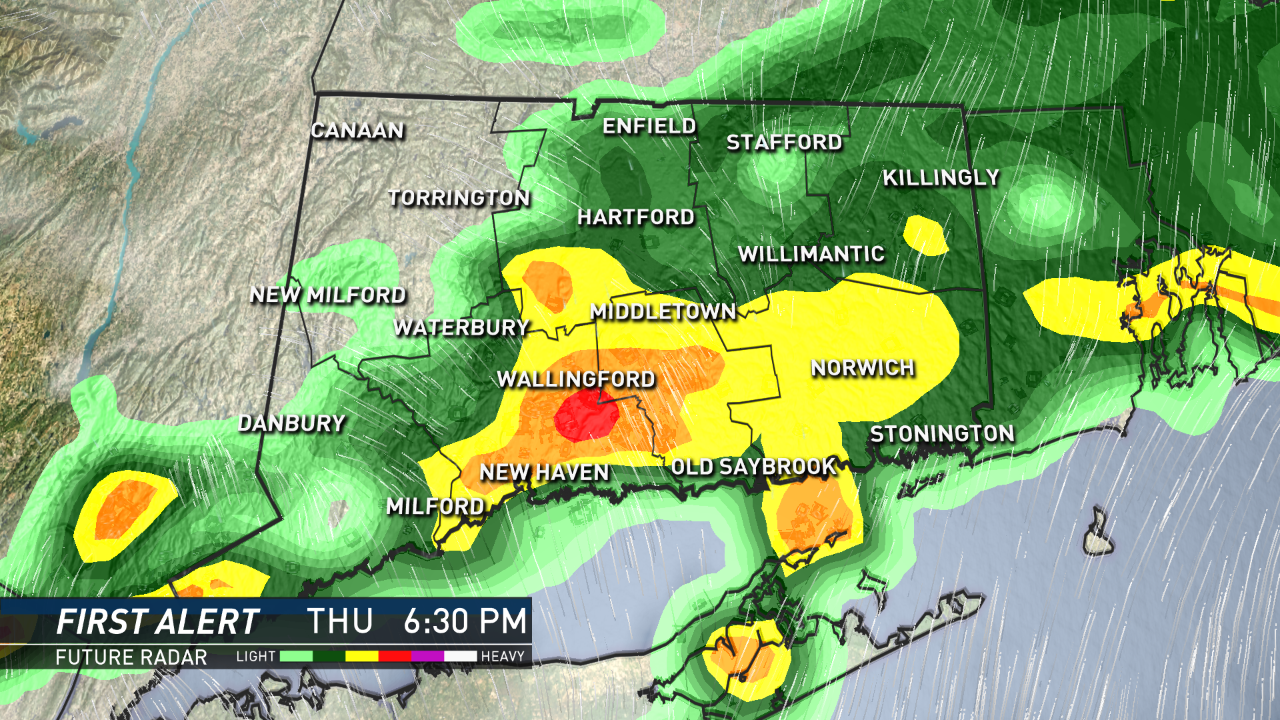 Conditions will dry out later this evening and beautiful weather is forecasted for tomorrow.