Mild temperatures and windy today followed by a big cool down for Friday and the weekend.
Temperatures today will rise to near 40 degrees inland and middle 40s at the shore. This will help melt some of the snow that fell yesterday. Generally 2 to 3 inches of snow fell statewide with a few isolated areas that saw 3.5 inches.
In addition to the mild temperatures winds will be gusty, westerly winds will be sustained at 10 to 15 mph with gusts to 25 mph. This will make temperatures feel much cooler than they actually are.
We're forecasting snow showers to move into the state during late afternoon and early evening hours. The snow showers will be very isolated and will mostly affect the western half of the state.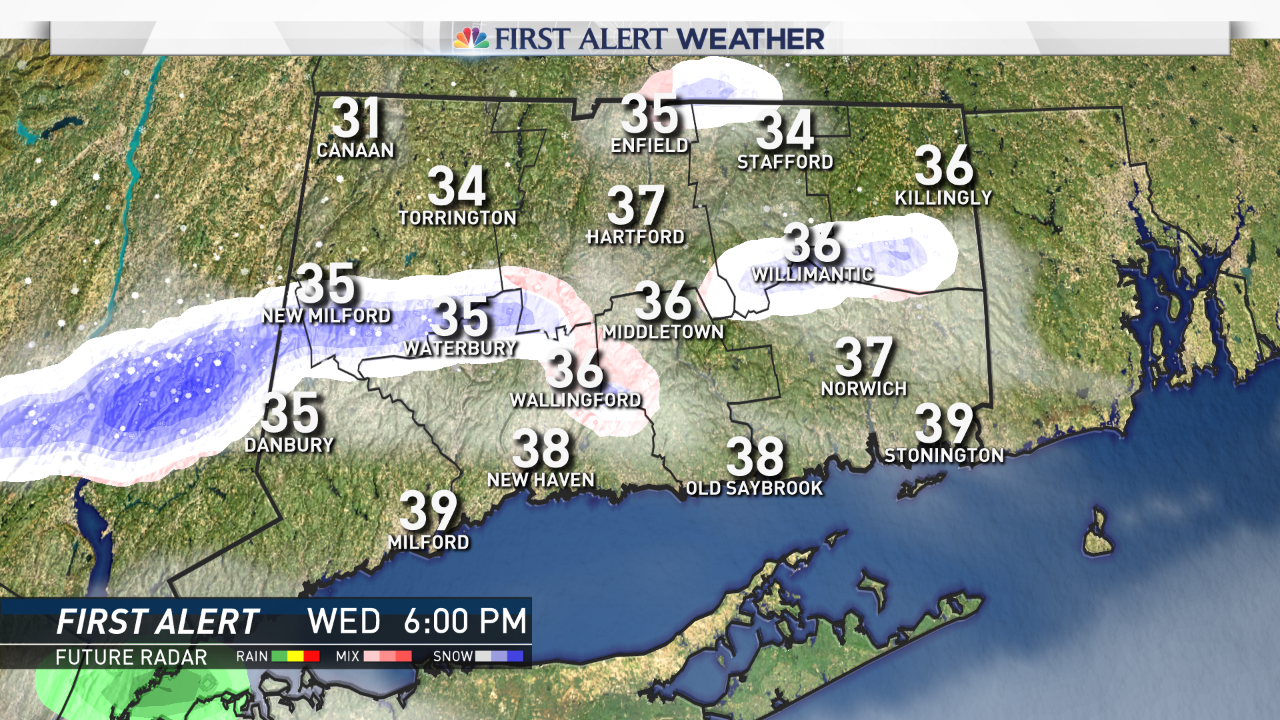 The weather turns quiet and cold for the remainder of the week. The next chance for precipitation heads towards the state on Sunday with snow or rain showers possible.
Temperatures turns quite chilly for Friday and Saturday with high temperatures struggling to reach 30 degrees and overnight lows in the teens and single digits.