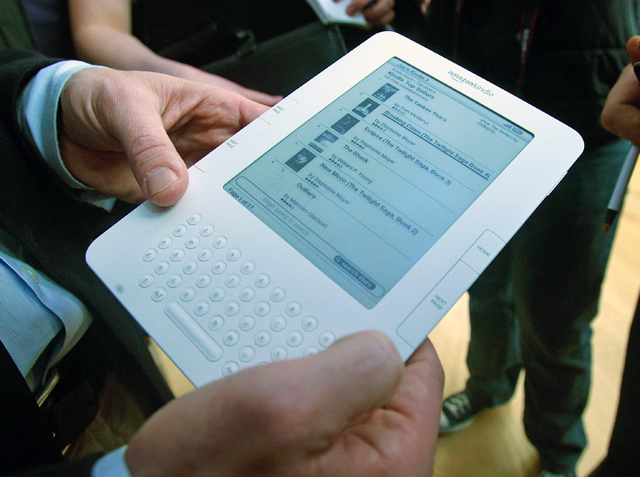 Attorney General Richard Blumenthal is going after Apple and Amazon.com because he thinks the companies are trying to stop competitors from offering e-books for lower prices.
Both companies offer ereaders and Amazon's Kindle is so popular that it recently sold its entire available stock in four days, according to several reports.
Blumenthal said on Monday that his office is investigating agreements the two companies allegedly made, which he says deters publishers from giving exclusive discounts to other e-book providers.
Apple and Amazon have already reached agreements with several publishers and that this will hurt competitive e-book prices for consumers, he said.
Blumenthal said that e-book prices Amazon, Apple, Borders and Barnes & Noble offer for several New York Times Bestseller books were identical among all four sellers.
"These agreements among publishers, Amazon and Apple appear to have already resulted in uniform prices for many of the most popular e-books -- potentially depriving consumers of competitive prices," Blumenthal said. "The e-book market is set to explode -- with analysts predicting that e-book readers will be among the holiday season's biggest electronic gifts -- warranting prompt review of the potential anti-consumer impacts."
Blumenthal's announcement comes just after Steig Larsson's best-seller, "The Girl With the Dragon Tattoo" became the first e-book to sell 1 million copies.
Amazon officials recently said that
Blumenthal says he hopes to meet with representatives from both companies to discuss these alleged deals.
Calls and e-mails the from the Associated Press to Amazon and Apple Monday were not immediately returned.
Copyright AP - Associated Press