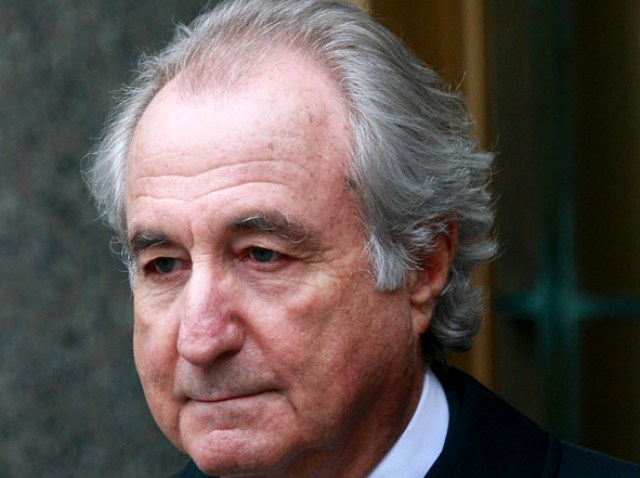 Attorney General Richard Blumenthal filed suit against a Fairfield County bank and investment adviser, looking to recover more than $16 million that investors lost in Bernard Madoff's massive investment fraud.
Blumenthal filed the suit on Monday against Westport National Bank and PSCC Services Inc., a Westport pension consultant and its founder and owner Robert L. Silverman for $16.2 million.
He filed it in state court on behalf of the state Department of Banking.
Silverman and his company started doing business with Bernard L. Madoff Investment Securities in the late 1980s. In 1999, he hired a new custodian for his Madoff accounts, Westport National Bank in Westport, Blumenthal said.
The allegations include that Silverman and his company ignored repeated and obvious indications of fraud, failed to verify Madoff's claimed investments and miscalculated fees that resulting in millions of dollars in overcharges.
"In addition, Westport National Bank allegedly collected $2.4 million in fees between 2000 and 2007 for performing various duties as custodian of its clients' funds, but actually did little, handing over most responsibilities to Silverman and his company," Blumenthal said in a news release. "Silverman's firm earned a separate $13.8 million in fees, so much that Madoff himself complained, causing them to be lowered."
Madoff is serving a 150-year prison term for his massive Ponzi scheme.
"The bank and Mr. Silverman effectively aided and abetted Madoff's massive fraud, ignoring clear and compelling signals that his investments were bogus," Blumenthal said. "Screaming signs and sirens shouting fraud -- the same
securities bought and sold on the same day, the same bonds with different maturity dates -- were repeatedly and reprehensibly disregarded."
Blumenthal said that 240 consumers, 97 of them Connecticut resident, invested in the two Westport National Bank Madoff funds. He estimated that consumers originally invested about $10 million.
The Associated Press left messages seeking comment from the bank, PSCC and Silverman.

Copyright AP - Associated Press