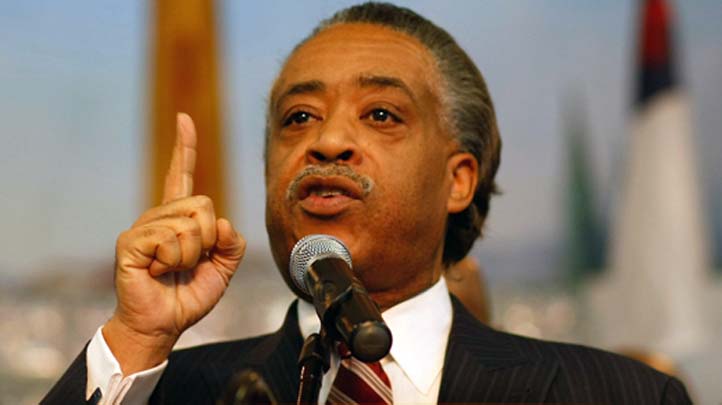 The city worker unions battling the city of New Haven are getting a high-profile partner
Rev. Al Sharpton will participate in a rally and march on Monday, but the police union leaders will not attend, the New Haven Independent reports.
"Al Sharpton is anti-police. Why would I want to be up there and embrace a man who has been against cops his whole career?" Police Union President Louis Cavaliere told the Independent.
The New York-based activist and American Federation of State, County and Municipal Employees Secretary-Treasurer Lee Saunders will also participate will be spreading the message "about stopping the assault on the middle class and stopping continued attacks on middle class workers who happen to have union representation," Larry Dorman, a spokesman for Council 4, told the Independent.
The visit comes soon after more than 80 city employees were laid off, including 16 police officers, in an attempt to reduce the budget gap.
Police layoffs let to a police protest in downtown New Haven and Cavaliere making the comment that residents should arm themselves because of police cuts.

Sharpton and Saunders "agreed without hesitation" when asked to appear in New Haven, Dorman told the Independent.
"Rev. Sharpton is well aware of what's happening in New Haven in terms of the mayor's effort to downgrade the middle class," Dorman said.
A breakfast meeting with ministers will be held at the Community Baptist Church, 143 Shelton Ave., from 9 to 10:30 a.m. and there will be a rally and march for New Haven city workers at the United Methodist Church, corner of College and Elm streets, at 4:30 p.m.