An Alberta clipper brought snow to the state, created a slick morning commute and caused hundreds of school delays and closings this morning.
An Albert clipper is a rather fast-moving system that originates near or around the Alberta province of Canada and gets drawn into the jet stream tracking southeast eventually making its way into Connecticut.
[HAR] Your Snow Photos
While the system has not brought much snow to the state, the timing of the snow is causing issues, like several spinouts, because it coated roads during the morning commute.
State police said they responded to around 60 crashes and two of them resulted in minor injuries.
Several schools delayed the start of school, then extended the delays or decided to close for the day because of the impact the snow was causing.
Snowfall accumulations from the system will be around a coating to an inch with a few isolated areas picking up two to three inches.
Metro-North is warning of delays because of the snow and urging commuters to use caution while getting on and off trains, platforms and stairs.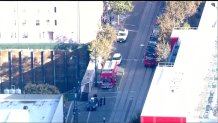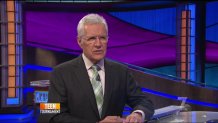 First Alert Future Radar shows the snow starting to wrap up by 8 a.m. with lingering light snow showers through 10 a.m.