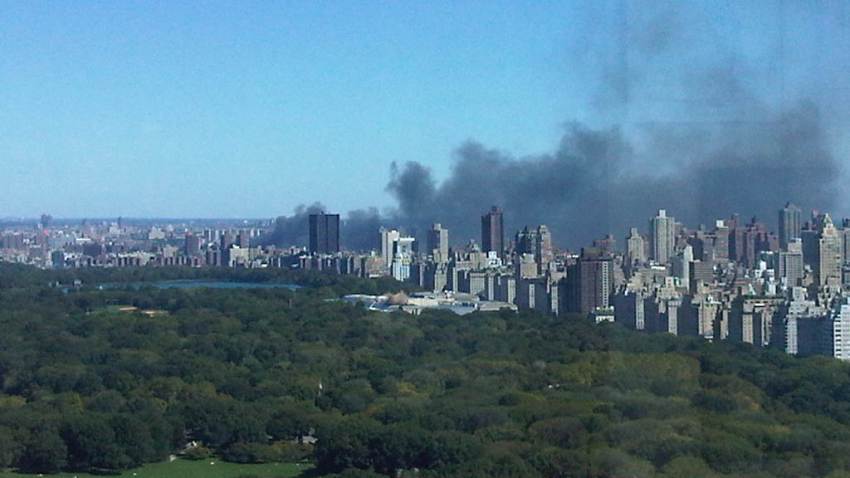 Metro-North has resumed train service after suspending all service in and out of Grand Central Terminal because of a fire under a bridge.
The railroad said Monday that the fire was located at a transformer under the 138th Street lift bridge, which carries all Metro-North trains in and out of Manhattan.
The service was suspended at 11:45 a.m. and resumed around 2:30 p.m.
Prior to resuming service, MetroNorth officials offered alternatitve service plans for affected riders:
Southbound:
New Haven Line customers can get off at Woodlawn and transfer to the #2 at 233rd Street for service to Manhattan. Harlem line customers get off at Wakefield to get to 241st Street 2-line subway or to Yankees E. 153rd Street to get the #4 or D subway.

Hudson Line customers also get off at Yankees-E. 153rd Street for the D train or #4 Or at Marble Hill to transfer to the #1 at 225th Street. All southbound trains will go to and terminate at Yankees/ East 153rd Street Station.

Northbound:

All Metro-North customers should take the #4 or D to get a Metro-North train at Yankees/E 153rd Street Station.

All three lines, Hudson, Harlem and New Haven will be served by the new Yankees-E 153rd Street station, officials said.

Follow us on Twitter @NBCConnecticut, on Facebook, and sign up for breaking news SMS alerts on your phone by texting "CTBREAKING" to 622669.