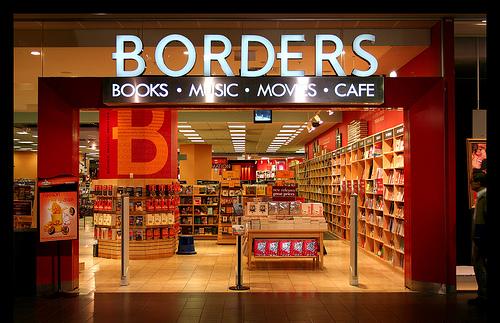 Six Borders bookstores in Connecticut must close by April 30 and customers who are taking advantage of clearance deals said this is a sign that the economy has not yet recovered.
"I'm really a little bit sorry about this whole situation," said George Gal, who drives from his home in Shelton to shop at the store. "This was one of my favorite stores."
Borders filed for bankruptcy protection and will close 200 of its 642 stores, including the one at 1201 Boston Post Road, in Milford.
"Borders which is a huge chain is closing. Small businesses are not going to do well. People coming out of college aren't going to be able to find jobs." Julia Albano, of Milford, said.
Unlike people who were at the Milford store to shop, Shannon McCoy, of Danbury, was looking for a job.
"We actually went in there looking for some jobs, so it's a little disheartening to see like a giant store closing when we're looking for a job," McCoy said.

Attorney General George Jepsen said he has been assured that the stores slated for closure will continue to accept gift and discount cards as well as merchandise credits.
Additional Connecticut Borders sites to close are:
59 Pavilions Drive, Manchester
110 Federal Road, Danbury
500 Bushy Hill Road, Simsbury
14 Danbury Road, at Gateway Center, in Wilton
Southbury Plaza, 100 Main Street North, Spc. 17 in Southbury