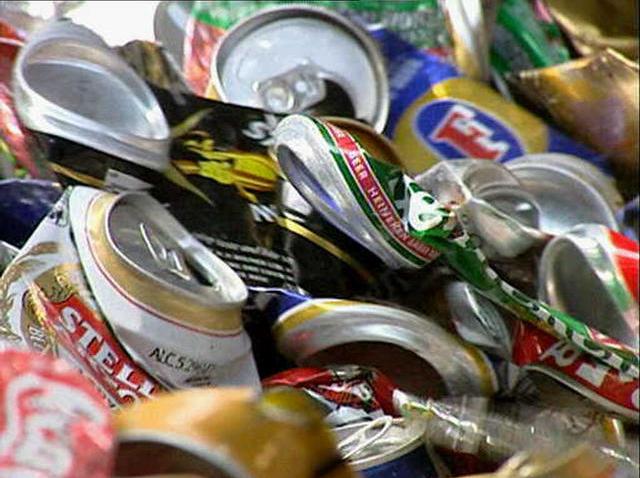 A new rule against walkers has some people walking right past the Emtees Redemption Center in West Haven.
The center set a new policy that prohibits people who walk, push a cart or ride a bike from exchanging cans or bottles for cash during certain hours, reports The New Haven Register.
Keith Miers, the owner of Emtees, told The Register that the new rule was put in place because of customers who are disruptive, intoxicated and loiter in the center's driveway.
The change is also for safety reasons tractor-trailers stop at surrounding businesses in the afternoon, he said.
Anyone who walks, pushes a cart or rides a bike can only enter Emtees between 9 a.m. and 10:30 a.m. After turning in the cans for cash, they have to leave immediately, a notice posted at the center says.
Michael Einhorn told The Register he was turned away from Emtees on a recent afternoon.
"You can't refuse a person admittance because they didn't come by vehicle. ... I've never heard of anything like it," he said.
The Register reports that Attorney General Richard Blumenthal will review the issue and possibly refer it to the state's Commission on Human Rights and Opportunities.
Follow us on Twitter @NBCConnecticut, on Facebook, and sign up for breaking news SMS alerts on your phone by texting "CTBREAKING" to 622669.