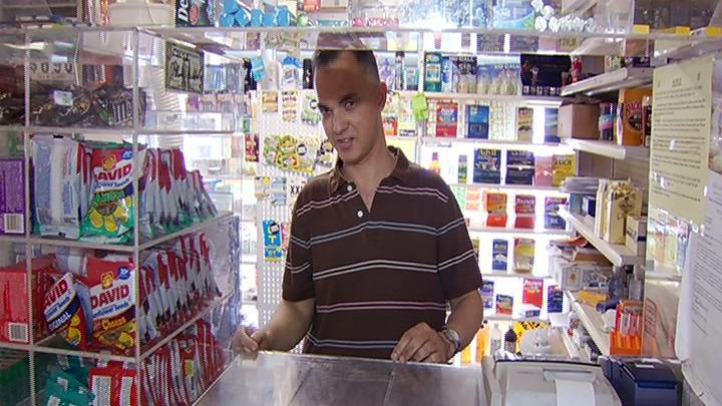 A convenience store clerk shot in New Haven Monday was back on the job a day later.
Two masked men came into Eliu's Delight Mini Mart on Chapel Street Monday evening and demanded money from an employee.
Another employee, Johnny Jimenez, was dialing 911 from the back kitchen when a bullet came flying through the wall and grazed the side of his stomach. Two more bullets missed his head, Jimenez said.
This is the third shooting of a store clerk in Connecticut in less than a month.
Customers said this is not the first time the store has been robbed.
"He's been here for a couple of years. I've been on this block for a few years and has been robbed like three or four times I know of," Giovanni Soricelli, of New Haven, said.
Bilal "Billy" Altinawi was killed on May 9 at his family's Post Road Deli in West Haven. Another clerk, Aurang Zaib Sahi, was shot in Manchester on Sunday and died Monday morning.