Comfortable air has moved into Connecticut following a three day heat wave.
Temperatures on Wednesday reached the upper 70s and low 80s with very low humidity values.
High temperatures on Thursday will be a bit cooler, only reaching the middle to upper 70s.
Here's a look at forecasted high temperatures for tomorrow.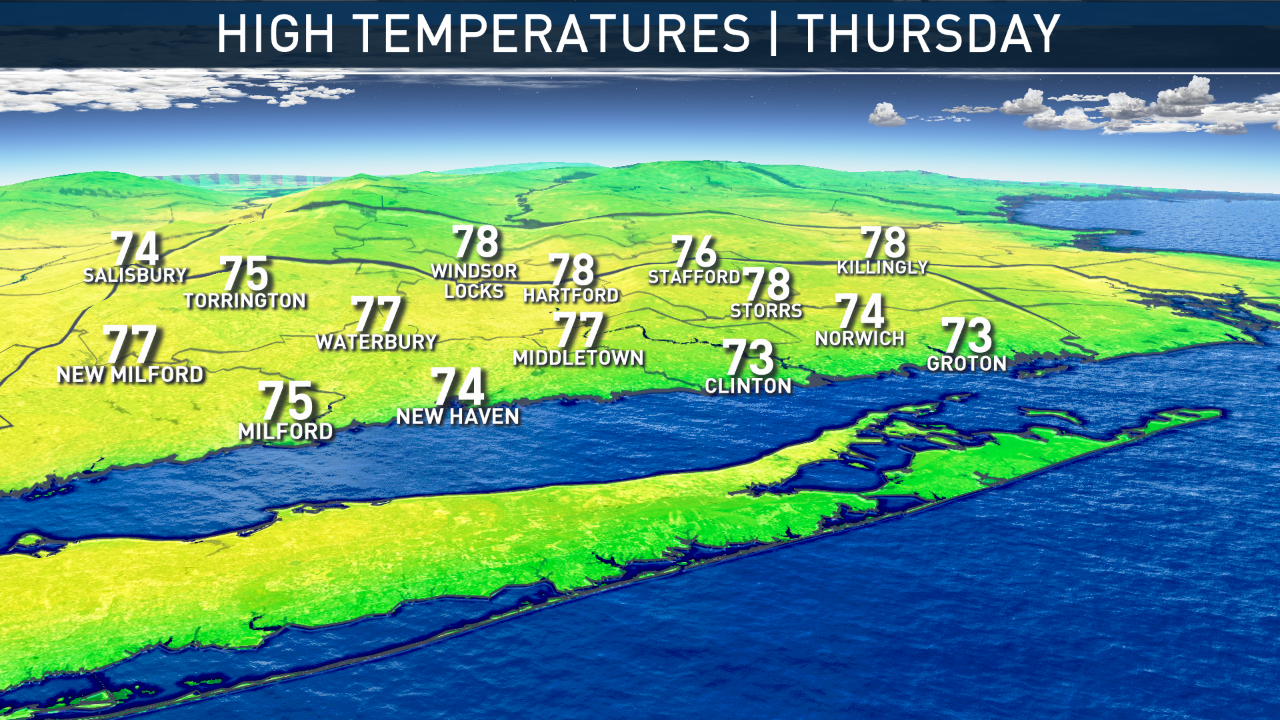 The weather turns a bit unpleasant as we head into Friday. Right now we're forecasting mostly cloudy skies with scattered showers. Showers will be more widespread during the afternoon and early evening.
Scattered showers will continue into Fathers Day weekend. The good news is that Saturday looks wetter than Sunday. High temperatures this weekend will range from the middle 70s Saturday to the middle 80s by Sunday.