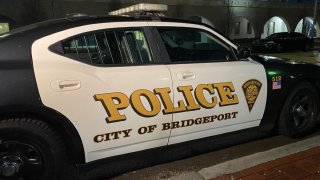 A second person has died within a seven-hour span after being shot in Bridgeport and as a result, police are increasing their presence in the area.
During a news conference Tuesday, Bridgeport Mayor Joe Ganim said he's "deeply affected by two homicide taking place on the same day in the city."
A 26-year-old was killed during a shooting in broad daylight Monday afternoon. The shooting that left Tyheem Scales, of Naugatuck, dead happened on William Street.
Seven hours later, police were called to another shooting in which a 35-year-old was killed. Authorities said the man who died has been identified as Tyeshon King of Bridgeport.
There are plans in place to up police patrols where the shootings happened. Police said the deadly shootings are unrelated.
The mayor and Police Chief Roderick Porter offered their sympathies to both families effected. They said efforts are being made to resolve the shootings that occurred.
"We are doing our best to investigate these incidents and bring justice to the families," Porter said. "We're taking precautions within the two areas by increasing police presence to ensure the safety of our community."
City officials say they're working together to address gun violence. Both shootings remain under investigation.
"Public safety will continue to be our number one priority in Bridgeport," Ganim said in a statement.