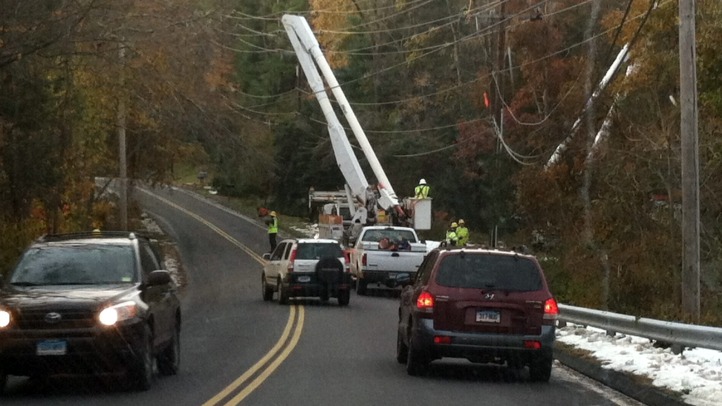 In your were one of the many Connecticut residents in the dark for a week after the powerful October snowstorm, you can begin to apply for a refund from Connecticut Light & Power on Wednesday.
Now Northeast Utilities has created a $30-million fund.
Kenneth Feinberg, the claim fund administrator who designed and administered the September 11 Victim Compensation Fund, will help NU administer the fund at the governor's request.
WHO'S ELIGIBLE:
Any residential customer of Connecticut Light & Power who did not have power after noon on Saturday, Nov. 5 because of the storm, would be eligible for credit applied to their CL&P bill – a minimum of $100 to a maximum of $200, depending on how many eligible customers apply for the credit.
CL&P will begin contacting qualified residential customers on Wednesday to inform them of their eligibility to apply for the credit.
If you are qualified, you can apply at www.cl-p.com or by calling 888-566-9257.
All applications must be received by 5 p.m. Jan. 31, 2012.
Credits will be applied to customers' February billing statement.
Customers who filed information through 211 for claims associated with the storm after the initial fund was announced will receive a credit on their bill without further application required if they are eligible.
NU will also make donations of up to $5 million to the Connecticut Food Bank, Foodshare and Operation Fuel to help address community needs for this winter season.
Each organization will initially receive $1 million and NU will determine what additional funds they will contribute at the end of January.