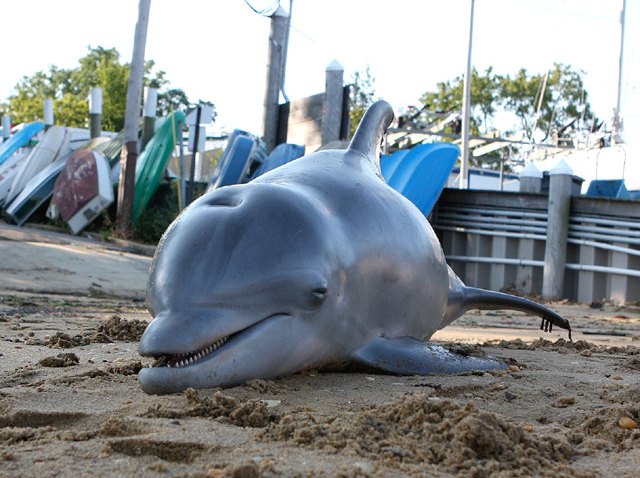 Experts from Mystic Aquarium are embarking on a maritime mystery and looking into the death of a dolphin found in Norwalk in a tidal creek near Long Island Sound.
The 5-foot-long dolphin was found dead in the mud in Village Creek on Monday morning after having been seen swimming there over the weekend, animal control officer Rick Duddie says. Duddie believes the dolphin swam in during high tide and became stranded.
A response team was sent to examine the animal on Monday, but it couldn't get close enough to determine how it died, a spokesperson for Mystic Aquarium says. A team will return on Tuesday.
Aquarium experts say dolphins live in the Sound year-round, so the discovery wasn't too surprising.
Copyright AP - Associated Press