An anomalous weather pattern is setting up across New England over the next 72 hours. When anomalous patterns occur high impact weather frequently follows. There are a number of issues we're going to have to contend with including damaging wind, cold, and several chances for snow.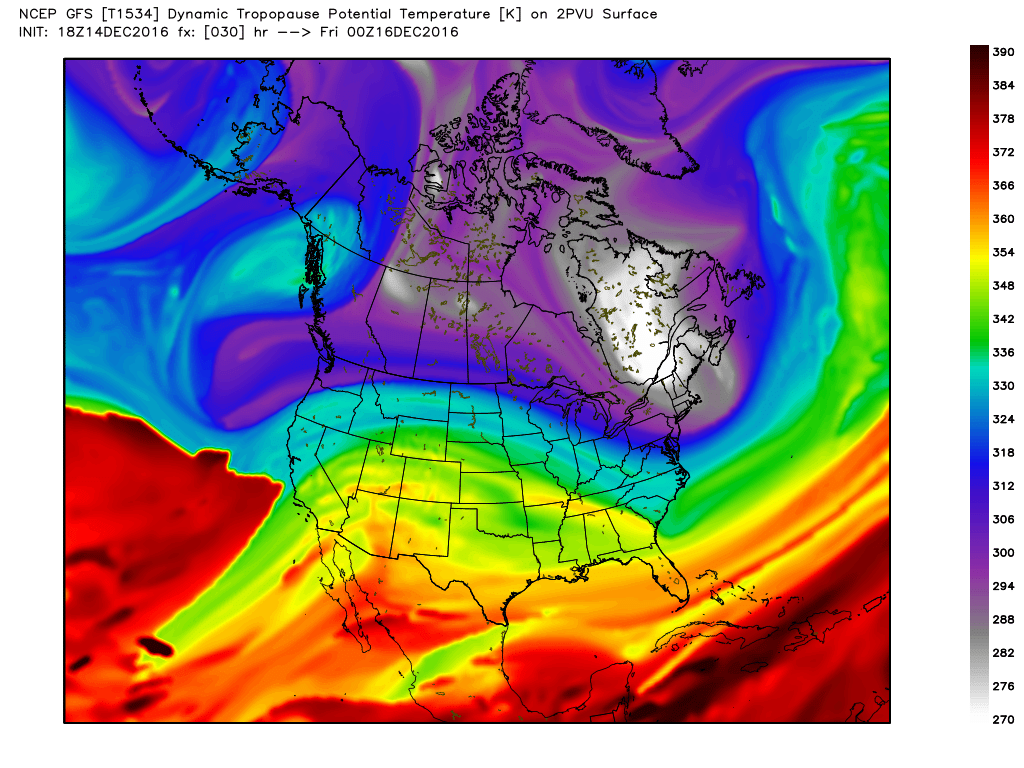 A lobe of the tropospheric polar vortex will swing across New England later Thursday and Friday. An impressive blast of cold will accompany this.
As the core of the cold moves in the tropopause drops to 700mb or about 10,000 feet above our heads. The tropopause (the start of the stratosphere) is normally substantially higher but can drop dramatically during these Arctic intrusions. So why do we care?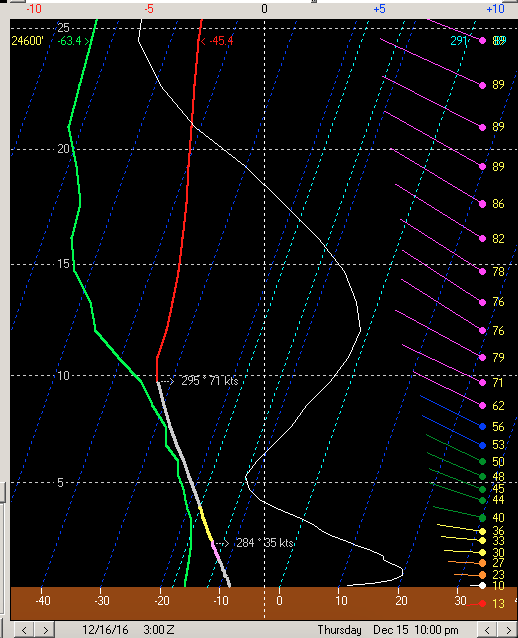 The atmosphere will be well mixed from the tropopause right on down to the ground. A well mixed boundary layer allows momentum to be transferred from higher altitudes to the ground. Friction near the ground reduces this somewhat but a good rule of thumb is about 80% of the momentum from the top of the boundary layer can mix down to the ground. The NAM is showing 71 knots of wind at the top of the boundary layer! Yikes. If this were to verify I would expect locally damaging wind gusts in excess of 60 mph.
This sounding also strongly suggests scattered snow squalls tomorrow evening that could result in localized heavy bursts of snow and a bit of accumulation given a fair amount of moisture. With powerful winds this could be a problem in some spots.
One minor change to the forecast over the past few days is that the core of the cold appears to be tracking a bit farther north. Instead of temperatures near 0 it may wind up a few degrees warmer. Not a big deal but we should fall well short of records.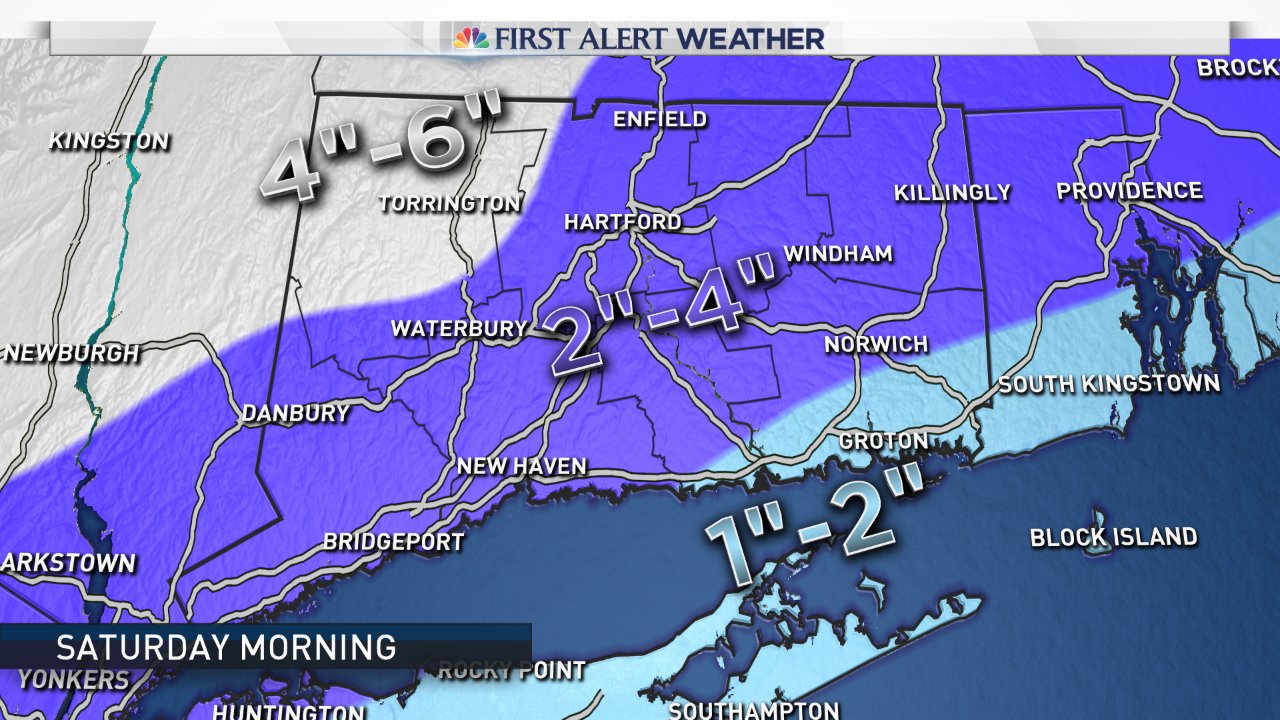 Beyond the Thursday/Friday wind, squall, and cold blast we're tracking a winter storm on Saturday. I'm not going to dig into this too much right now other than to say our confidence is higher than average for a 48-60 hour forecast. At this point I expect 2"-4" of snow across most of the state with 4"-6" in the hills and a bit less in southeastern areas.
With a high sliding to our east there won't be anything to stop warmth from surging in above our heads so I do expect a transition from snow to ice to rain. Still, it will be quite cold as the storm begins and we'll get a good thump of snow before the change over. The GFS depiction of a couple inches of snow makes good sense to me and closely agrees with the European model. In fact the two models have been in agreement and very steady in their predictions over the past couple days. The 51 member European Ensemble has more than 90% of its members forecasting more than 3" of snow for Litchfield County and only a handful giving New London County more than 3" of snow.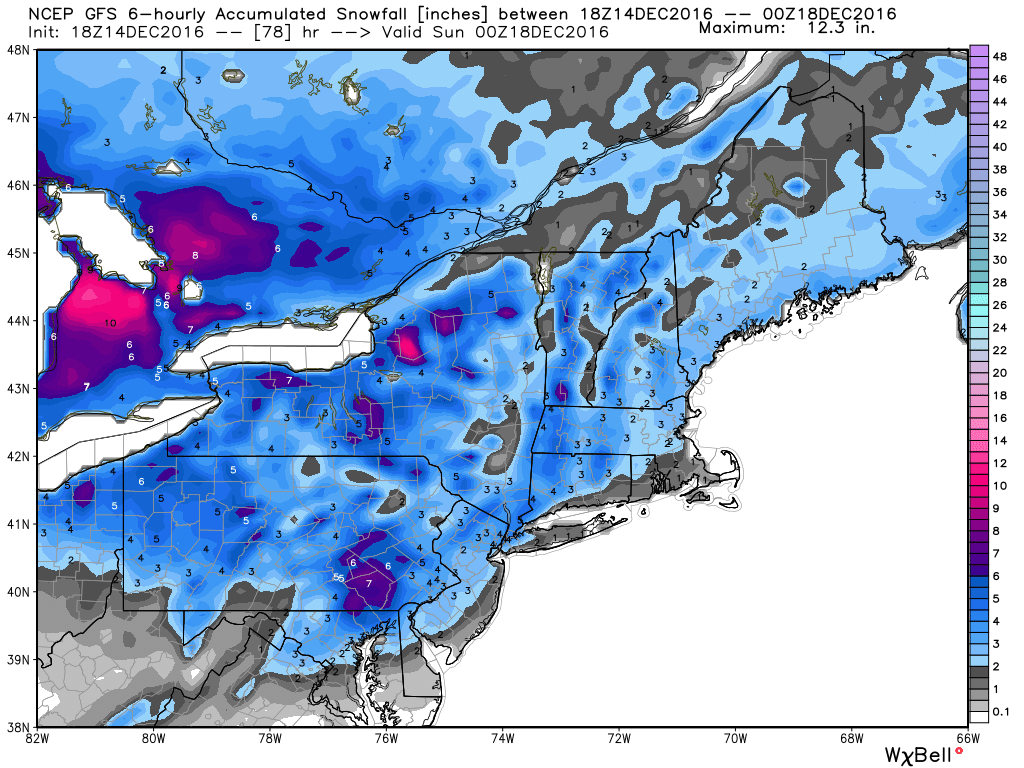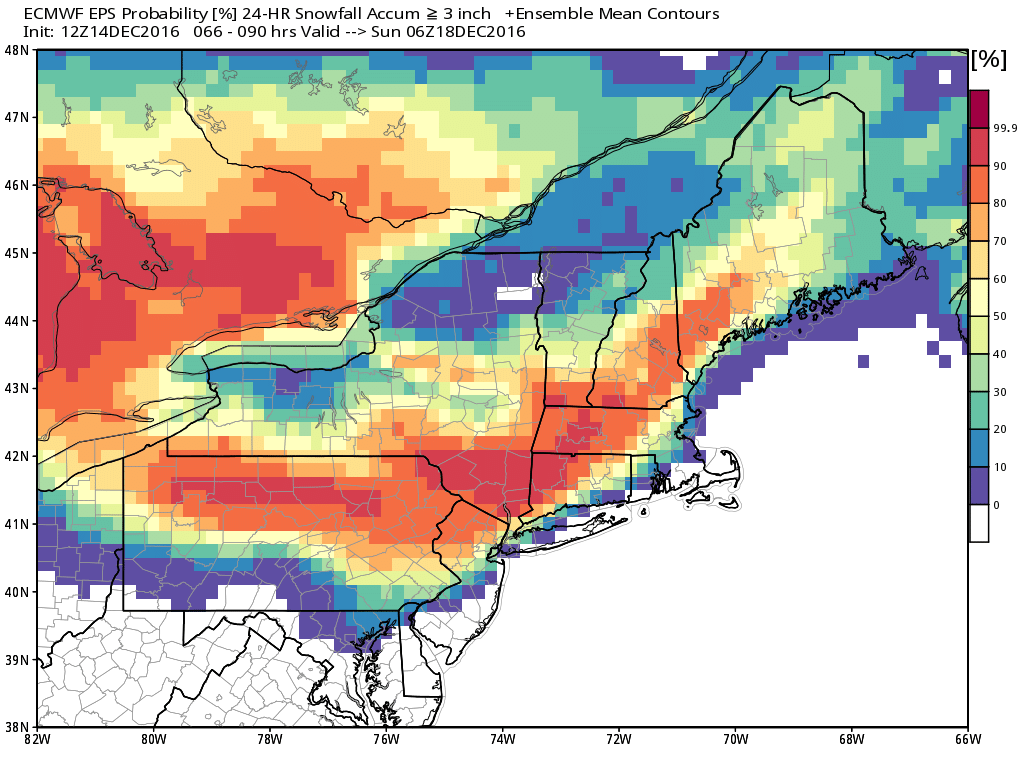 Stay warm over the next few days and try to sleep in a bit and enjoy the snow falling on Saturday morning. If you have plans on Saturday evening or night - don't worry at all! The storm will wind down around midday and temperatures will climb above freezing statewide by afternoon.