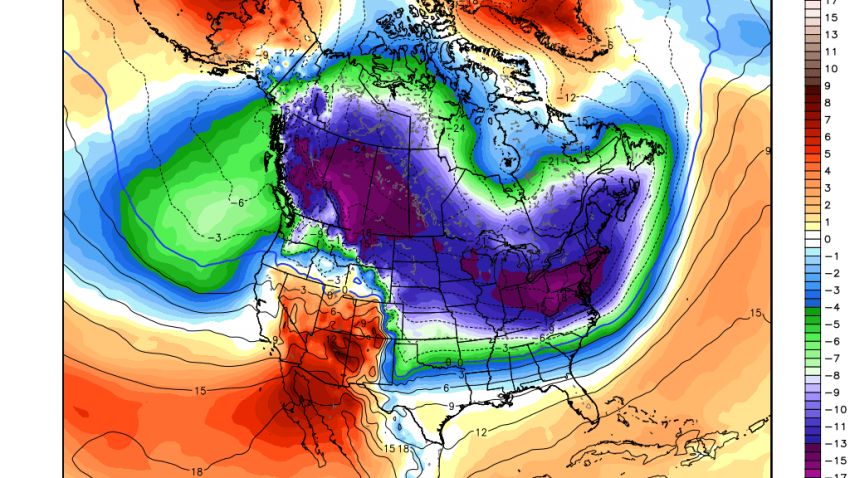 Last December shattered records for its remarkable warmth. This December will not. One blast of Arctic air moves in this weekend - and then a more sizable blast of cold air next week.
The reason for this isn't the Polar Vortex (though you'll hear it incorrectly used ad nauseum over the next 10 days) but rather a weaker Polar Vortex over the North Pole and a cross polar flow. What do I mean by that? Check out the surge of cold coming south from the Arctic with streamlines (wind direction) superimposed on top. You can see the origin of this cold is on the other side of the North Pole coming right down into North America.
So just how cold will it get? Right now we're predicting 4 days below 32F next Wednesday through Saturday which is pretty impressive for days 7 through 10 this time of year. The downscaled GFS ensembles have mean high temperatures in the mid 20s later next week - wow! Getting mean temperatures that low so far out is quite impressive.
The other question that we'll have to dive into is what exactly will happen Sunday and Monday. There are a number of dramatically different scenarios showing up on our models with an active jet stream with several different pockets of energy rotating through. To be honest - besides saying there's a threat for some snow, mix, and rain it's a very low confidence forecast Sunday and Monday. Timing, strength, and track questions very much remain.