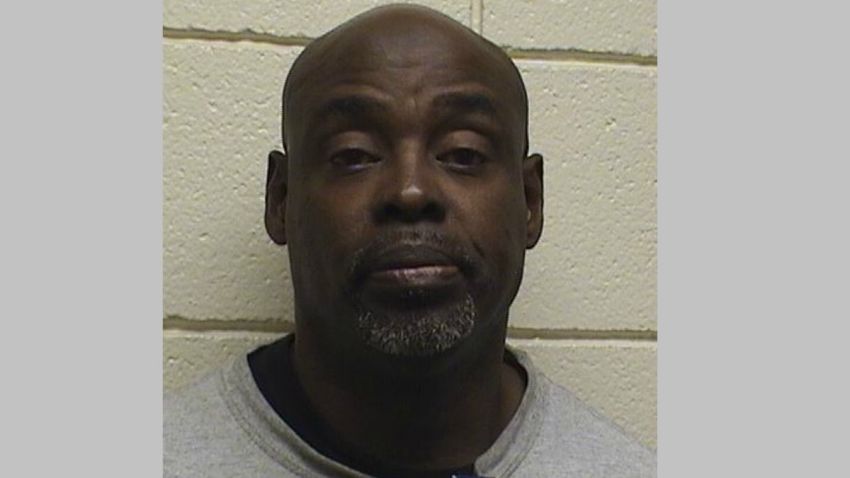 A convicted felon is accused of breaking into a South Windsor home at gunpoint as a father and his two children were sleeping early Sunday morning and police are also looking into links the suspect might have to another burglary in town, as well as one in Windsor.
The father told police he woke up around 2 a.m. after his dog barked. Then he heard a thud and saw a masked man, dressed all in black, standing in the hallway near his bedroom, holding a gun.
The homeowner then stood on his bed and at yelled at the intruder, who police identified as Robert Cummings, 50, of East Hartford.
Cummings turned toward the father, with what appeared to be a gun pointed at the ground, and walked out of the house, according to police.
The homeowner then called 911 and responding officers found a yellow and blue Kymco scooter in the victim's yard. There was a cell phone in the helmet and police said it looked similar to one used during a burglary in Windsor.
Police officers who responded to a burglary on Twin Circle Drive in South Windsor earlier this month saw a similar scooter leaving the scene, according to the court paperwork.
Investigators called in a canine team from East Hartford Police and police found Cummings, who told police he had run out of gas and claimed he approached the house to ask for fuel, but heard dogs barking, so he left, according to court documents.
But police noticed grass on his boots and noted that he matched the description of the intruder, so officers arrested him.
Cummings, who served in the Army, has prior robbery convictions in New York and is on probation for a burglary and robbery in Waterbury in 2000, officials said.
He had taken off his sweatshirt and hood or mask, and dropped them, along with a flashlight and his loaded gun, in a nearby yard, police said.
As officers investigated, they learned it had been stolen during a burglary in another town.
Cummings was charged with home invasion, criminal possession of a firearm, carrying a pistol without a permit, first-degree reckless endangerment, two counts of risk of injury to a minor, larceny in the fifth degree and criminal attempt to commit larceny in the sixth degree.
He was originally held on a $200,000 surety bond, but a judge raised it to $675,000.