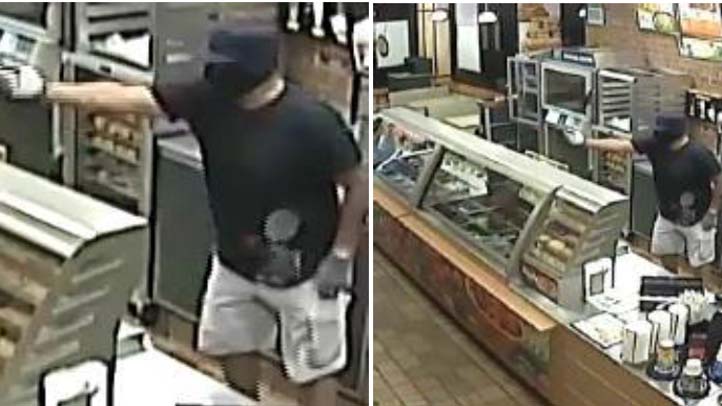 A man wearing a ski mask and carrying a gun robbed a Subway sandwich shop in Milford on Monday night and police have issued surveillance photos in the hopes of identifying him.

The robber went behind the counter of the sandwich shop at 609 Bridgeport Avenue in Milford at 9:18 p.m., stole cash from the register and ran, police said.

Investigators believe he might have left in a newer style grey Honda.

The man police are looking for is heavy-set, an around 5-feet-10.

He was wearing a black T-shirt with an image of a skeleton and a heart on the lower left, light-colored cargo shorts, black sneakers and a watch on his left wrist, police said.

Anyone with information about the robbery should call Detective Sergeant Thomas Bassett at (203) 783-4722, email tbassett@ci.milford.ct.us or submit a tip online.