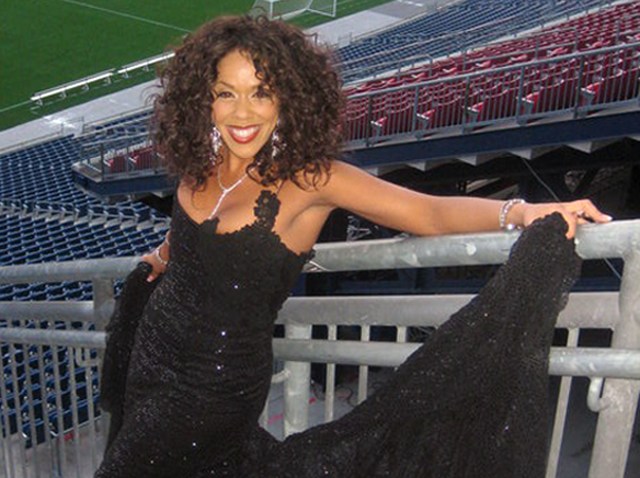 Desiree Fontaine, who works as a traffic reporter and host of "Connecticut Style" on WTNH News 8, has hired well-known local defense attorney, Hugh Keefe, and he's asking people to withhold judgment about her until all the facts come out.
Fontaine, a 33-year-old TV personality from Milford, was arrested and charged on Saturday with taking nearly $105 worth of merchandise from a Sears store at a mall in Milford.
She is on leave from her TV job,the Hartford Courant reports, citing a statement from the station.
"Desiree Fontaine is currently out on personal leave," WTNH said in a statement to the Courant Tuesday. "Steve Parker will be hosting Connecticut Style and Tom Michaels will be covering Traffic on a temporary basis while Ms. Fontaine is attending to personal matters."
Keefe told the New Haven Register on Monday that Fontaine deserves the benefit of doubt, and he says things aren't always as they seem at first. He declined to comment on the allegations.
"She is a rare and incredibly talented TV person," Keefe told the Register. "She has a huge fan base in this area, and I think it's one of those cases that people ought to withhold judgment and keep in mind that things aren't always as simple as they seem at first blush."
There's no phone listing for Fontaine. WTNH News Director Kirk Varner has said the station doesn't comment on personnel matters.
When asked to give any further details about the arrest, WTNH news director, Kirk Varner said "It is not the station's policy to comment on personnel matters."
Fontaine has spent five years working as a traffic and news reporter for TV and radio, and has worked in Washington, DC, Baltimore and Harrisburg, Pennsylvania, according to her bio.
Copyright AP - Associated Press