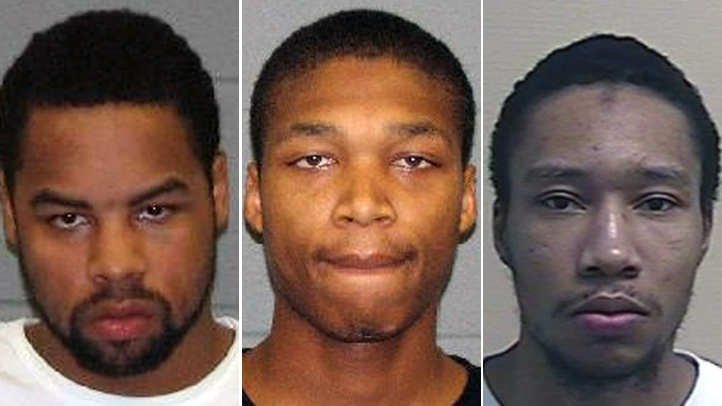 John Frazier was on his way home to celebrate his 17th birthday on Jan. 18 when tragedy struck.
The Waterbury teen was walking home for a 10 p.m. curfew and his family was waiting in their Manhan Street apartment for him with cake, candles and balloons.
The celebratory night turned to tragedy when Frazier was shot in the back. For 30 minutes, emergency workers tried to revive him, but he would not survive.
Now, more than one month later, police have obtained arrest warrants charging Vance Wilson, 28, Anthony Collymore, 25, and Rayshaun Bugg, 21, with murder.
Police said Collymore and Wilson each had handguns and tried to rob Frazier as he walked home to the Diamond Court housing complex. When Frazier resisted, the two men shot him, police said.
Bugg, police said, was the getaway driver.
Wilson and Collymore have been charged with felony murder, first-degree criminal attempt at robbery and criminal possession of a firearm. Bugg has been charged with felony murder and first-degree aiding/abetting robbery.
Collymore and Bugg are both in prison on unrelated charges and will appear in Waterbury Superior Court on Monday.
Wilson is in prison in North Carolina on unrelated charges and plans are being made to extradite him back to Connecticut to face the murder charges.
The bond for Wilson and Collymore has been set at $3 million and Bugg's bond has been set at $1.5 million.