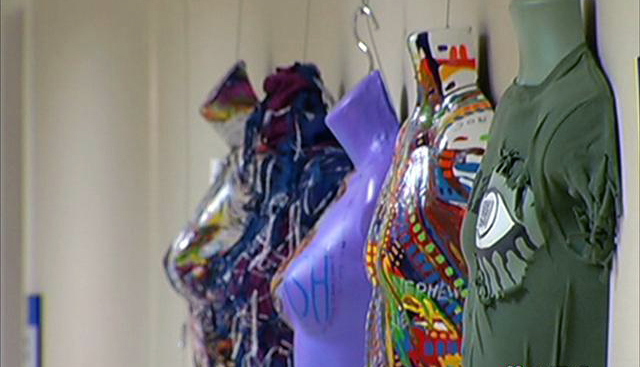 A controversial art exhibit planned to promote breast cancer awareness has been banned from the Manchester Town Hall lobby.
Artists responded to a call for an exhibit called "Paint the Ta Tas" and the result is more than a dozen painted and decorated female and male torsos that were considered inappropriate for a public office.;
The purpose of them is to provide hope and awareness for people fighting breast cancer
Christiane O'Brien, of the Manchester Art Association, said that Town Hall has been always helpful on spreading the word about the disease, but this time was different.
"It didn't surprise me. I just couldn't figure out why it took them so long to tell me that … OK, that maybe it's not a good Idea," O'Brien said.
Town officials made the decision after looking at a website that the art organization suggested as an example of the original exhibit, but the mannequins online were quite different from the torsos planned for town hall.
"The examples that they told me to look at are just terrific, sometimes inspiring, sometimes shocking. It's art. It's provocative, a little bit controversial, it's terrific stuff. It's just that Town Hall is a place of business" Town Hall Manager Scott Shanley said.
The hospital has not received a single complaint on the exhibit, which is actually getting the attention they need to spread the word about breast cancer awareness.
"I don't think that (there) is anything wrong with the exhibit at all. I think that, in fact, it is a positive promotion and again brings awareness to the community,"
Kristopher Popovitch
, directors of Cancer Services for Eastern Connecticut Health Network, said.