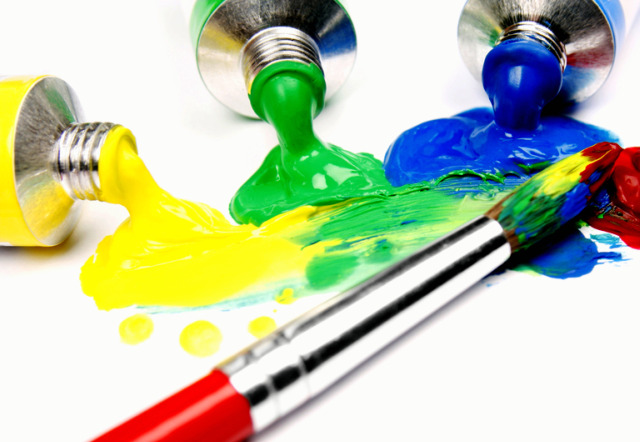 In an art class at Hampton Elementary School young students are getting their first introduction to art, starting with the basics.

"All the way from learning how to rip paper to pasting to perspective in 6th grade and everything in between," said teacher, Elizabeth Lindorff.
Art is now a favorite subject for sixth grader, Rachael Vroman.
"Everything is so interesting about it you use yourself in the pictures this is me in the picture this is my personality and everybody's picture is going to be different and that's what I like about it," said Vroman.
Rachael and several other students will have their work displayed in The Artists in the Country show later this month.
Kevin Letson's church painting appeared in the show last year.
"I did a good job I tried my hardest on it," said Letson.
The show takes place at a barn in Woodstock.

"I have this beautiful piece of property in Woodstock and I want to keep it open and I don't want it to be built on. Nothing was being done with the barn and land at that point," said owner, Ann Chuk.
So, nine years ago, special education teacher Ann Chuk got the idea to hold an art show here.
It's a mix of works from children and adults with proceeds going to a camp for children with autism.
"Over the course of the 9 years, this will be the 10th show, I've raised about $25k," said Chuk.
Nearly 1,200 people attend the fundraiser, which includes raffles, a silent auction and a spotlight for talented artists.
"Every year they see their artwork in this school and so many friends up at the barn up at the artists in the country they get to see kids from the whole region," said Lindorff.
It's a good time for a good cause.
"I'm really happy about it. It's excellent. I love the idea of it going for disabled children and it's just great," said Vroman.