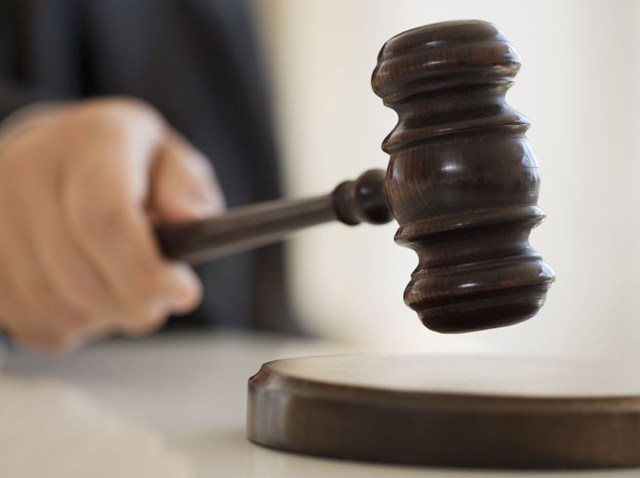 Gov. M. Jodi Rell's nine nominees to the state Superior Court are now expected to sail through the state legislature's Judiciary Committee.
Leaders of the Black and Hispanic caucus met Tuesday morning with Rell's administrative staff and decided not to oppose the governor's nominees.
There is no indication what concessions the governor made to gain the caucus' approval.
"Governor Rell feels strongly that more diversity is needed on Connecticut's bench ... The Governor, however, may only nominate judges from a list of pre-approved candidates. Unfortunately, there is a dearth of minority candidates on the current list of prospective judges; only about 4 percent of the candidates on the current list are minorities," Rell's office said in a news release issued on Tuesday.
On Monday, the caucus voiced complaints that no minorities were among the nominees put forth by Rell. And a co-chairman of the General Assembly's Judiciary Committee, Sen. Andrew McDonald, had said no substantial bills were going to pass in the final week-and-a-half of the legislative session until the issue was resolved.
"The Governor is committed to appointing a qualified, approved minority candidate to the bench in the coming months, following a thorough and rigorous recruiting and vetting process. Connecticut is a state rich in its racial, ethnic and social diversity and that diversity should be celebrated," a statement from her office says.
Meanwhile, the issue of a possible Republican filibuster still has to be worked out.
Democratic Senate President Pro Tem Donald Williams said because the new judicial nominees carry a fiscal note, he would not allow the budget to be discussed, saying it should be part of an overall budget and not something that is acted on separately.
Republican House leader Lawrence Cafero said Monday that if that's the way Williams wants it, his caucus is prepared to speak at length on every bill that comes up that carries a price tag. And this would seriously delay action on not only a budget plan, but also on legislative proposals that deal with regionalization, sex abuse, domestic violence, and jobs.
This year's session is scheduled to adjourn May 5.