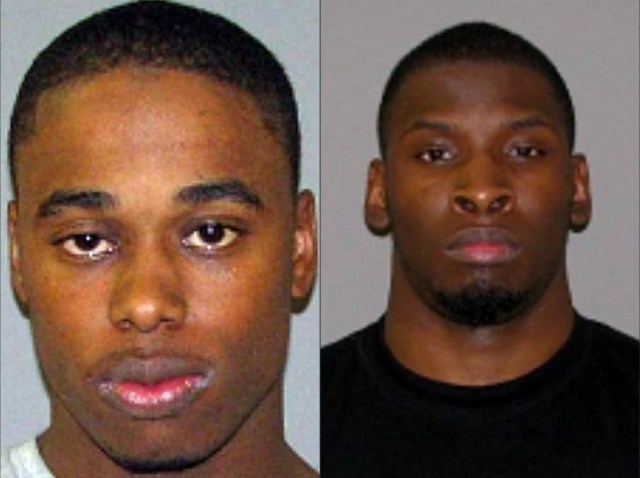 Wallingford police said a second suspect in the smash and grab robbery of an ATM from a Shell gas station was captured Tuesday afternoon.
Two men smashed the front doors of the station on North Colony Road at 3:33 a.m. Tuesday and stole the ATM inside, police said.
Officers investigating the crime believed the suspect might have been in Meriden. They found a stolen minivan on Bee Street with the ATM inside.
Police immediately took Ramon Johnson, Jr., 23, into custody, but the second suspect fled. Officers chased him, but he stole a car and got away, police said.
A massive manhunt ensued as police searched the area for the second suspect. The state police helicopter and police dogs were used during the search around Meriden's Maloney High School. School was delayed for two hours Tuesday morning because of the search.
Terrance Brown, 25, of Stratford was caught in Stratford a few hours later. Stratford police turned Brown over to Wallingford police.
Both men were charged with second-degree burglary and second-degree conspiracy to commit burglary, third-degree larceny, third-degree conspiracy to commit larceny and possession of burglary tools.
Brown is being held on $250,000 bond. Johnson is being held on $100,000.
Follow us on Twitter @NBCConnecticut, on Facebook, and sign up for breaking news SMS alerts on your phone by texting "CTBREAKING" to 622669.