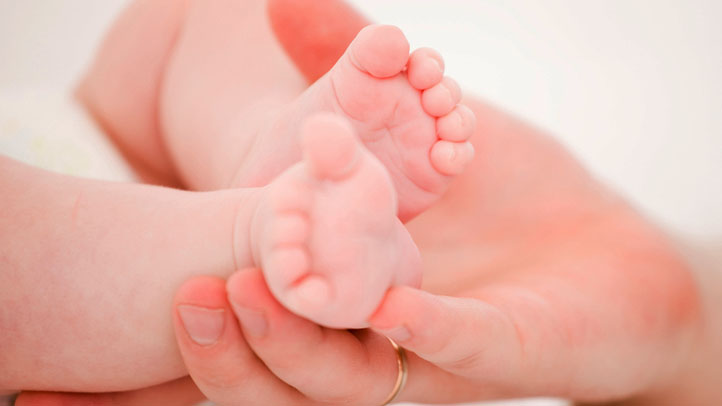 A young Connecticut mother was charged with attempting to strangle her 8-day-old baby in the middle of a street, in what her public defender called a case of postpartum depression.

Ashley Donovan, 23, of Seymour, was arrested then hospitalized last week when police responded to a domestic disturbance.

According to the New Haven Register, Seymour Police Lt. Paul Satkowski found Donovan screaming about God and Satan before she began choking the infant on the Beacon Falls street.

The responding officers then pinned her to the ground and grabbed the baby from her.

The child was brought to Connecticut Children's Medical Center for treatment and was then released to the child's father.

Donovan faces numerous charges, including second-degree strangulation, first-degree assault, reckless endangerment and risk of injury to a minor.

The case went to Derby Superior Court Tuesday afternoon and bond remained at $50,000.

Copyright AP - Associated Press