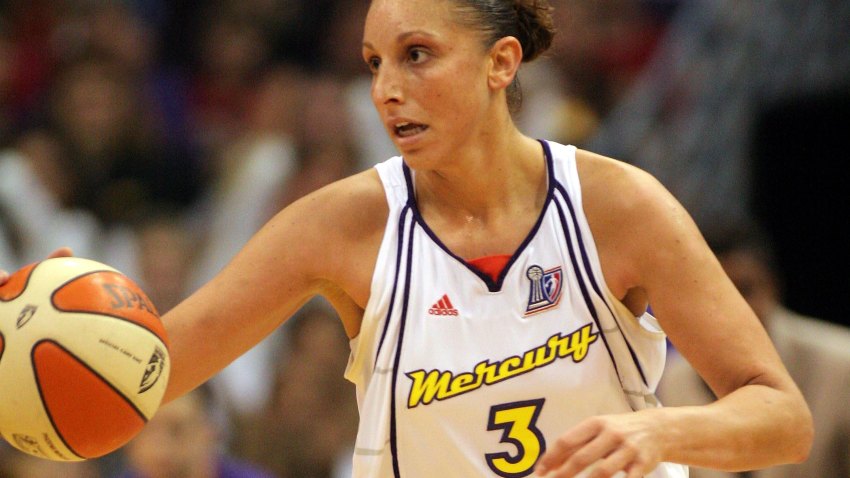 Diana Taurasi is widely considered one of the best women's basketball players in the world, as well as one of the most dedicated. And that made her suspension on doping allegations -- which later proved to be false -- all the more surprising.
The former UConn star vehemently denied the allegations, and even took a polygraph to profess her innocence, but she was still dropped from her Turkish league team. In the end, it was revealed that the testing company made a mistake when they said she tested positive for a performance enhancing drug.
Still it was too late to play in the Turkish league. But that seems to have been the silver lining to the ordeal for Taurasi.
She told Yahoo! Sports that her banishment from her Turkish team forced her to relax for the first time in her basketball career.
"I think about it 24 hours a day," she said about basketball. "I feel like Bobby Fischer a little bit."
But this winter, she found herself away from the court for the first time in years. She'd played on summer teams, championship UConn teams, World Championship Teams, the WNBA's Phoenix Mercury and European pro teams. This winter, she relaxed.
"Actually, they did her a favor," Mercury General Manager Ann Meyers-Drysdale said of the ban. "You know she's never been healthy since she's been in the WNBA?"
"As I've gotten older I've learned how to relax a little more," Taurasi says. "I can sit on the couch now and read a magazine or sit on the couch and have a cup of coffee."
Earlier this week, the World Anti-Doping Agencysuspended the accreditation of the Turkish Doping Control Center.