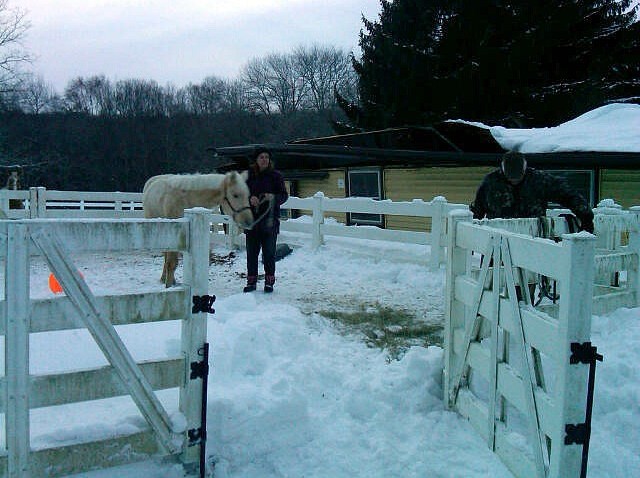 A horse became trapped when a barn roof collapsed in Tolland on Wednesday afternoon.
Seven horses were in the barn when the structure came down under the weight of the snow around 3:30 p.m.
Six were able to escape, but one named Goldie was trapped, Tolland Fire Chief John Littell said.
Firefighters came to Goldie's rescue.
"We found one horse pinned underneath a partial collapse of a roof and a door. They were able to move the door, pick up part of the wall and the roof," Littell said. "I don't even know how they did it, but the next thing I knew, I hear over my shoulder 'Chief, the horse is out'."
None of the horses, including Goldie, were injured.
According to the Connecticut Department of Agriculture, there have been more than 300 partial or complete collapses at agricultural structures across the state. The department advises farm owners to report their losses within 30 days to the USDA Farm Service Agency.