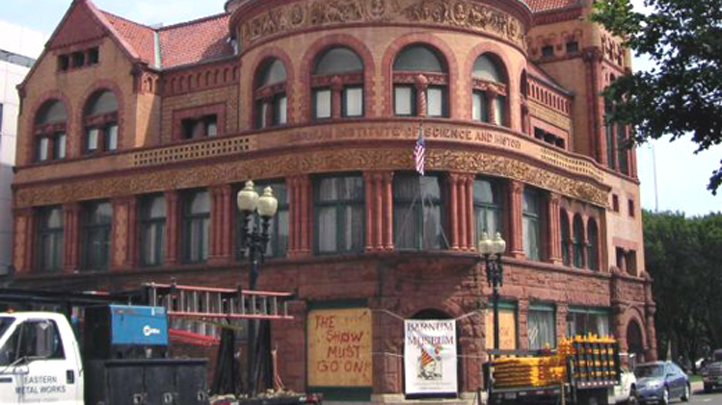 A Bridgeport museum celebrating the showman P.T Barnum has reopened after suffering tornado damage almost two years ago.
On June 24, 2010, winds up to 80 miles per hour blew out two windows, which allowed rain and more wind to sweep through the Museum and jeopardize artifacts from the man behind the "Greatest Show on Earth."
Part of the building had been closed since then. The rest of the museum closed on Jan. 2, 2011.
The damage estimates were about $17 million to repair the city-owned building, which is listed on the National Register of Historic Places.
The museum will be open on Thursdays and Fridays, from 11 a.m. to 3 p.m. In the People's United Bank Gallery, visitors can see the "Recovery in Action" exhibit.
You'll be able to see the museum's unique artifacts, including Tom Thumb's miniature carriages and P.T. Barnum's ornate furniture, but they won't be in a traditional display.
They will be shown in their "evacuation" spaces, so you can see how the museum devised a safe home for its collections while restoring the museum.
Admission is free.
Copyright AP - Associated Press