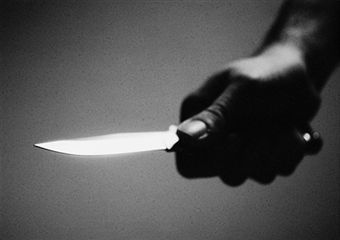 The Red Sox-Yankees rivalry has always been heated, but during Saturday night's game, it turned violent inside The Chowder Pot III Restaurant in Branford.
A New York Yankees fan is accused of stabbing a Boston Red Sox fan in the neck.
John Mayor, 45, of New Haven, and Monte Freire, 43, of Nashua, New Hampshire were at the bar around 10:30 p.m. on Saturday, arguing over the game, police said.
Things escalated when Mayor allegedly pulled out a knife and stabbed Freire in the neck.
"At this point we believe that the argument erupted between Freire and Mayor while they were in the bar over something as simple as being rival professional baseball team fans," Detective Lt. William Carroll said.
Patrons of the restaurant said blood was all over the floor.
Police said the two men did not know each other and their beef was solely over baseball.
"From all indications, it appeared the victim was not the aggressor in any way, shape or form," said Capt. Geoffrey Morgan, Branford police.
Freire's friends tracked down Mayor in the parking lot after the stabbing.
When police arrived, Mayor allegedly took the knife out of his jacket and threw it into the woods. Officers took him into custody.
Police said Freire was visiting the state with a group of people for a baseball tournament.
"Very sad situation for a group of men to come into this area for a baseball tournament, certainly it turned tragic," said Morgan.
Freire was taken to Yale-New Haven Hospital, where he was is listed in critical condition on Sunday.
The general manager of The Chowder Pot said that, in their 30 years of business, nothing like this had ever happened before.
Mayor was charged with first-degree assault among other charges. He is being held on $500,000 bond.